Muslim body advocates peace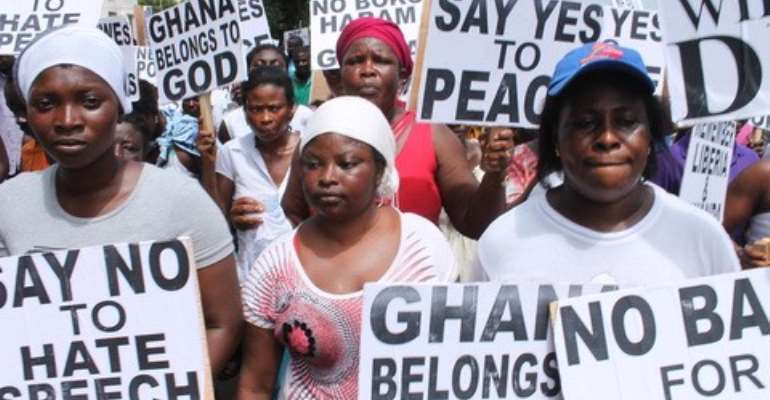 The Islamic Peace and Security Council of Ghana (IPASEC), has appealed to political leaders and their supporters to refrain from passing comments that could have adverse effect on the election petition before the Supreme Court.
Alhaji Khuzaima Mohammed Osman, Executive Secretary of IPASEC also cautioned the political parties not to say anything prejudicial to the court verdict or opt for violence protests.
Alhaji Osman made the appeal in a statement issued in Accra on Tuesday and copied to Ghana News Agency.
He said Ghana has accepted to be guided by democratic principles that enjoin people interested in political leadership to go through voting and those not satisfied of the outcome to go to court.
Alhaji Osman expressed the belief that both the governing National Democratic Congress and the leading opposition New Patriotic Party would abide by the Supreme Court decision whichever way it goes.
He asked for Allah's guidance for peaceful co-existence and perpetual development and the wisdom for leaders to advance the welfare of the people, especially the less privileged.
The Executive Secretary congratulated Muslims for the courage, intention and determination to go through the month of Ramadan despite the economic challenges facing them and their families.