Rwanda wants no role in DR Congo rebel's ICC transfer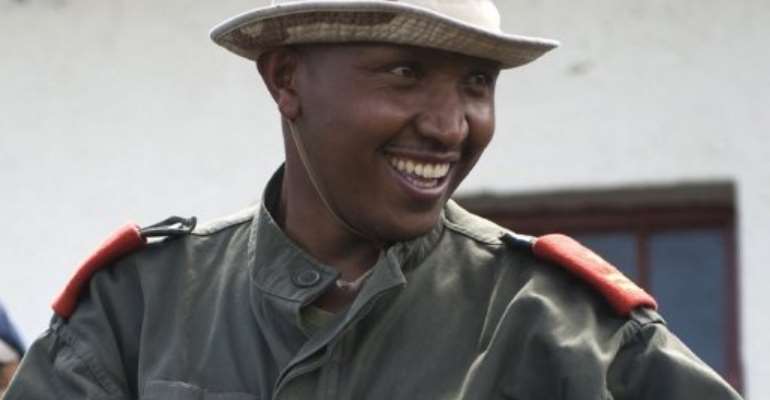 KIGALI (AFP) - Rwanda said Tuesday it would not get involved in any potential transfer of DR Congo rebel Bosco Ntaganda to the International Criminal Court (ICC) after he surrendered to the US embassy.
Ntaganda -- who is wanted by the ICC for a string of alleged atrocities including rape and sexual slavery -- gave himself up to the US embassy in Kigali on Monday after escaping to Rwanda from neighbouring DR Congo.
"Rwanda has no decision to take in this matter," Foreign Minister Louise Mushikiwabo told AFP Tuesday.
"It is a matter for the United States who are holding the suspect, the DR Congo -- the country whose nationality the suspect holds -- and the ICC, by whom the suspect is wanted."
Ntaganda is sought on seven counts of war crimes and three counts of crimes against humanity for his alleged abuses in two regions of DR Congo -- Ituri and North Kivu. Charges against him include using child soldiers, murder, rape and sexual slavery.
The ICC on Tuesday welcomed Ntaganda's surrender and said they wanted him transferred to the Hague as soon as possible.
The Prosecutor's Office at the war crimes court alleges Ntaganda -- nicknamed "The Terminator" -- headed the military wing of the Union of Congolese Patriots, an armed group in Ituri.
He then became military chief of the National Congress for the Defence of the People (CNDP) in North Kivu, another rebel group.
He was subsequently incorporated into the regular DR Congo army and given the rank of general as part of a peace deal, before defecting again in 2012 and becoming involved in the M23 rebel mutiny against Kinshasa.
His exact role within M23 has never been clear but simmering tensions between him and another top commander boiled over into outright fighting at the end of February.
DR Congo officials said Sunday he had fled to neighbouring Rwanda, which has been accused by Kinshasa and the United Nations of masterminding, arming and even commanding M23 rebels in the resource-rich east of the country.