ICC postpones trial of Kenya's Ruto to May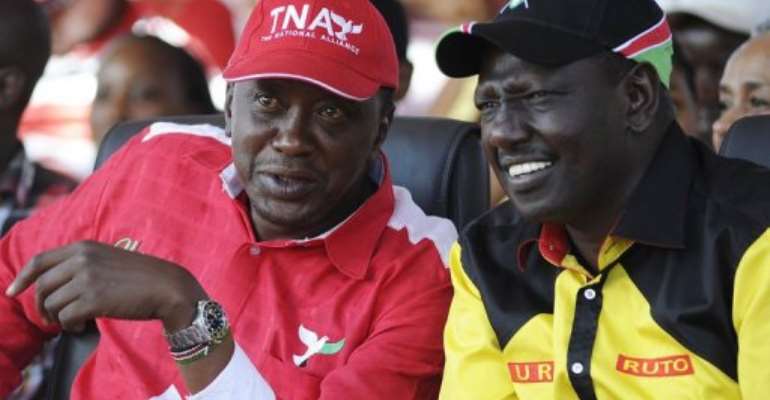 THE HAGUE (AFP) - The International Criminal Court on Friday postponed the trial of Kenyan vice-presidential hopeful William Ruto on charges of crimes against humanity until May 28 to give his lawyers more time to prepare.
Ruto, 46, faces three counts of crimes against humanity for his role in the deadly violence that erupted in Kenya after the last elections in 2007.
"The chamber considers that it is important to ensure that the accused have adequate time for the preparation of the defence," ICC judges said in a statement.
Lawyers for ex-minister Ruto, Kenyan presidential frontrunner Uhuru Kenyatta's running mate in Monday's election, last month asked judges to postpone his trial.
They accused the prosecution of delaying the disclosure of a significant part of the evidence.
Ruto will go on trial with his co-accused, radio boss Joshua arap Sang.
Some 1,100 people died in the bloodshed after the last elections over allegations of vote rigging, shattering Kenya's image as a beacon of regional stability.
Judges on Thursday postponed Kenyatta's own trial for crimes against humanity over the violence until July 9.