Effutu-Awutu-Senya GNAT holds Delegates conference in Winneba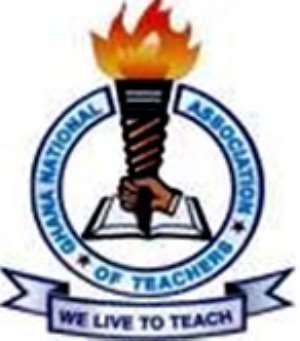 GNAT logo
Winneba, March 4, GNA -The Effutu Municipal Chief Executive, Nii Ephraim, has said a country's development depended on the development of its human resource through the provision of quality education.
He said countries that put adequate resources into and paying attention to the provision of qualify teaching and learning made considerable strides in economic development and transformation and raises the quality of life of the people.
The MCE said this at the Effutu Municipal/Awutu-Senya District GNAT fourth quadrennial Delegates' Conference at Winneba.
It was under the theme 'Education in Crises: The path to 2015-Achieving quality teaching and learning'.
The conference was meant to elect new executives to run the Association for four years and also elect two officers to represent it at the Regional and National level of the Association.
Nii Ephraim said this could be achieved through dedicated and hard work by teachers, parents and the children.
'I strongly believe that if teachers today would be committed to their chosen profession/career, quality teaching and learning would be achieved,' he said.
The MCE said the implementation of the single spine salary structure by the NDC government attest to the fact that the government has the welfare of teachers at heart.
He said a number of interventions have been put in place and mentioned some of them as granting scholarship and study leave to teachers to pursue further studies at various tertiary institutions.
Professor Joseph Kingsley Aboagye, Head of the Department of Psychology and Education, University of Education, Winneba, suggested that parents and guardians who fail to enroll their children in school should be sanctioned by District Assemblies.
He appealed to District Assemblies to set up scholarship schemes to assist brilliant but needy pupils.
Mr Abaidoo Adentwi Edzii, Acting Director of Education for Effutu, said the 'Free' aspect of the Free Compulsory Universal Basic Education (FCUBE) programme has not yet been addressed fully.
As a result there are lots of children not attending school because the system of compulsion is not there, he said.
He noted that achieving quality teaching and learning by 2015 in Ghana calls for a collective responsibility by parents, teachers, government and all and sundry.
Miss Philippa Larsen, headmistress of Bawjiase District Assembly JHS, was elected Chairman with Mr Paulinus Attah of Senya Beraku Senior High School as Vice Chairman.
Madam Cynthia Dadzie of Don Bosco Girls Primary in Winneba was elected treasurer, Mr Ebeneze Tandoh of Awutu Saint Peter and Paul Junior High was elected Trustee.
Madam Irene Zotorvie from Bawjiase Anglican JHS was elected to represent Basic School while Madam Juliet Sam-Wiah of Winneba Senior High, (WINNESEC) was a representative for the SHS.
Miss Larsen, on behalf of the executives thanked the delegates for the confidence reposed in them and promised to work hard to improve the welfare of the members.
GNA