Senior Vice President of Microsoft to visit Ghana on March 4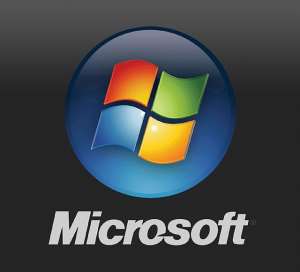 microsoft logo
Accra, Feb 26, GNA - Mr Ali Famamwy, Senior Vice President in-charge of Corporate Business for Microsoft Corporation, the world's largest software and programme developer, is to pay a day's working visit to Ghana on March 4, 2013.
The visit is at the invitation of Rlg Communications Limited, the pioneer Information and Communication Technology (ICT) devices assembler in Africa, based in Ghana.
This was contained in a press release on Tuesday signed by Emmanuel Arthur, Corporate Affairs Manager of Rlg Communication and copied to the Ghana News Agency in Accra.
The release said Mr Famamwy would pay a courtesy call on President John Mahama at the Flag Staff House and be the Guest of Honour at the official sod cutting ceremony for the multi-million dollar ICT Park to be known as the Hope City in Accra next month.
 'The Hope City Project is an integrated village with facilities for housing, ICT, recreation, business and many more and is expected to create jobs for more 50,000 people directly and indirectly,' it added.
It said in August last year, Microsoft and Rlg signed an agreement, which allowed Rlg phones and computers to run on Microsoft windows and the most influential business magazine, 'Forbes', one of its publications described the Rlg-Microsoft deal as the 'partnership of the future'.
The deal also granted an Original Equipment Manufacturing (OEM) status to Rlg making it one of the few in Africa.
Mr Roland Agambire, Founder and Chief Executive of Rlg Communications Limited said the visit by the senior official of Microsoft would be exciting because it reaffirmed the growing trust and confidence the international community had reposed in Rlg.
The release added that Mr Famamwy, who is also the President for Microsoft Middle East and Africa (MEA), has a number of responsibilities spanning business strategy and operations. He is a key member of the international leadership team that is responsible for the company's global strategy, with a particularly visible role among the company's worldwide emerging markets community.
It said Mr Famamwy is directly responsible for Microsoft's operations in MEA, one of thirteen areas that comprise Microsoft's worldwide operations and that the area represented one of Microsoft's fastest growing and dynamic markets, which operates through 32 offices and covers 79 countries across three continents.
Mr Famamwy graduated from the Faculty of Engineering, Alexandria University, majoring in Computer Science and Automatic Control and has a MBA in Strategic Marketing from the University of Hull in the UK. He is married and has two sons.
GNA