Minister Raises Alarm About Saboteurs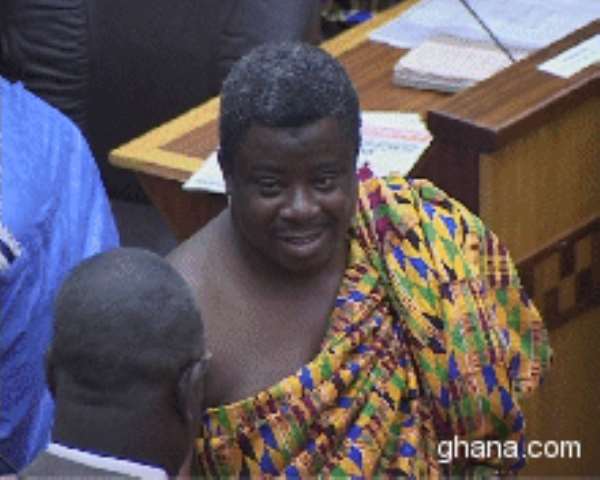 The Minister of Local Government and Rural Development, Kwadwo Adjei Darko has alerted the public of a plot by some economic saboteurs, who are bent on causing a stir in the country during the dry season. According to him, the government is aware of a plan that had been hatched by these people to cause massive bush burning throughout the country, thereby bringing about severe famine.
Mr Adjei Darko dropped the hint at a public forum in Sunyani to keep the people abreast with current developments in government.
According to Mr Adjei-Darko, the saboteurs' main objective was to taint the image of the New Patriotic Party to bring it down during the 2004 elections.
The Minister, who is also the MP for Sunyani West therefore, urged the District Assemblies to ensure stiffer punishment for anyone would be caught to have set fire to any bush. He also called on bush fire volunteers to be extra vigilant and work hand in hand with the district assemblies to enable them to clamp down on suspects.