Hand over Osu Castle to us- Ga-Adangbe youth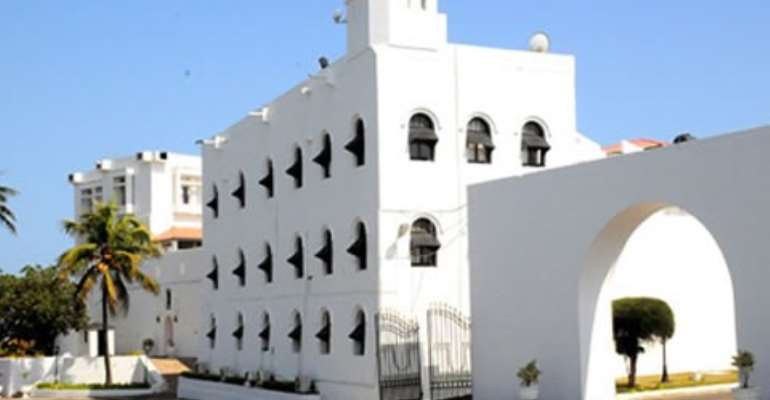 President of the Ga Dangbe Youth Association, Nii Mahama Amakwei is asking government to hand over the management of the Osu Castle to Ga youth when it is turned into museum.
"What we want is the management of the Christianborg Castle because we have the skills to manage the place. We want to have a share in it because all the attractions, especially the ones under the Museums and Monument Board, they have not had any benefit especially the James Town and Ussher Forts," he stated.
Speaking on Citi Eyewitness News, Mr. Amakwei said he wanted government to recognise them as experts coming to manage the place.
"We want government to recognise us as people coming in as expert management who are going to run this facility because we know what we want to do. We have people with tourism expertise who know the ins and outs of the Christianborg castle."
Mr. Amakwei further mentioned that the Ga state has some of their shrines that needed to be protected at the castle.
"We have our shrines within the castle and they need to be protected. If you go to the Cape Coast castle, there is a shrine within one of the dungeons and a traditional priest who sits there 24/7 to make sure that people who visit there have something to do with the shrine so if there is a similar shrine at the Christianborg castle, we expect that our people should be given the opportunity," he added
According to Mr. Markwei, "ninety-five percent of the people working at the Elmina and Cape Coast castle are indigenes of the area and I think if employment is going to be created from what the president is saying, ninety-five percent of the employment opportunities should be given to the Ga-Adangbe people."
He also accused President Mahama of discrimination as traditional rites were not observed during the ceremony at the Flagstaff house.
"The traditional rites were not observed at the premises of the Flagstaff house today as we only saw Christian and Muslim prayers at the event so the president has already started discriminating from the first day he entered the Flagstaff house and this is not fair ," he said.