Ghana cited in illegal arms deal with convicted British citizen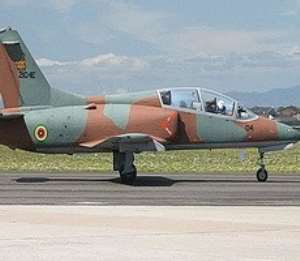 Ghana has been cited in an illegal arms deal with a British national convicted for brokering a deal between the government of Ghana and China for the supply of fighter jets.
The jets were procured for the Ghana Armed Forces six years ago.
The deal had been under investigation by His Majesty's Revenue and Customs Authority since 2007.
McDowell was found guilty of two counts of dealing in arms that were being supplied to Ghana without a valid licence at Guildford Crown Court on 28 January. He was sentenced to a-two-year jail term, suspended for two year and 200 hours of community service.
According to HM Revenue and Customs (HMRC) which discovered the dealing, Christopher McDowell, 55, from Oxfordshire made over $4 million from the unlicensed sale and shipment of Chinese fighter jets from China to Ghana, in breach of UK trade controls.
In a release copied to Joy FM Peter Millroy, Assistant Director, HMRC, said: "With many years' experience in the industry, McDowell knew what he was doing and illegally brokered the aircraft to Ghana without a valid licence. HMRC will find people who, like McDowell, decide to break the law and we are delighted that, after an extensive investigation, he has been brought to justice."
In June 2005, McDowell, managing director of arms brokers Wellfind Ltd, entered into an agreement with a Chinese company, CATIC, to sell military aircraft to the Ghana Air Force. He intentionally ignored the requirement to have a licence, the release said.
It further stated it wasn't until February 2007 that he submitted a licence application to the Department of Trade and Industry (DTI) – by which time the first two the aircraft were in the process of being supplied, t.
In sentencing Judge Critchlow said he did not accept McDowell's defence of not understanding the legislation pointing out that the defendant had made no attempt to discover the legalities of his enterprise.
More soon