President Mahama's Gay Pal Pops Up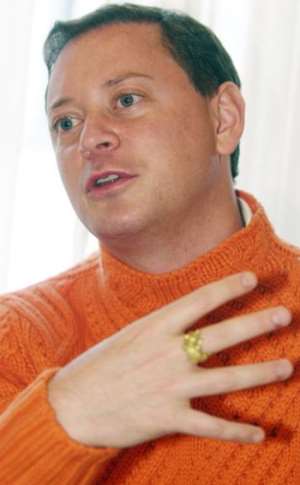 Andrew Solomon
In the raging controversy about the stance of the National Democratic Congress (NDC) on the rights of lesbians and homosexuals in Ghana, facts are emerging that President John Mahama may have links to world acclaimed gay activist, Andrew Solomon.
The revelation is coming at a time the controversial issue is hitting the headlines following the nomination of Nana Oye Lithur, a gay rights activist, as a minister of state in the Mahama administration, with religious leaders kicking against her nomination.
Unknown to the religious leaders who constitute the vocal segment of the anti-gay rights, the president has been wining and dining with gays, with reports that they bankrolled his re-election campaign.
Andrew Solomon is the founder of the Solomon Research Fellowship for the rights of lesbian, gay, bisexual, and transgender (LGBT) located at the Yale University in Connecticut, USA.
He is a strong financier of gay advocacy and a formidable gay lobbyist worldwide and is believed to have funded the NDC campaign.
Incidentally, Andrew Solomon's gay "husband" shares the same first name with Ghana's John Mahama. Mr. Solomon's husband is a journalist called John Habich.
DAILY GUIDE gathered that Andrew Solomon reportedly gathered a few affluent people from the gay community to raise campaign funds for President Mahama with the understanding that when President Mahama won the elections, the president would push the gay rights agenda which his predecessor, President John Evans Atta Mills detested.
It is unclear how much was raised for John Mahama's 2012 campaign, but it is believed the amount runs into several millions of dollars.
Amos Kevin Anane, a youth activist who was interviewed on Citi FM on the issue on Thursday evening, thinks that whatever the relationship Andrew Solomon has with President Mahama is a lobbying ploy to push the gay agenda in Ghana and it appears they are succeeding with the nomination of a gay rights activist as a Minister.
"Lobbyists don't just lobby for fun, they are not just there as friends, they are there to push their interests," stated Mr. Anane, who claims he has done extensive research on the President's relationship with the world acclaimed gay lobbyist.
"I was a bit saddened when I realized that he is closely associated with the Presidency."
The relationship between President Mahama and the renowned gay activist, Andrew Solomon, is said to have influenced the refocusing of the Ministry of Women and Children's Affairs to Ministry of Gender, Children and Social Protection earmarked to be headed by fiery human and gay rights advocate, Nana Oye Lithur.
Attempts to reach Presidential spokesperson John Abdulai Jinapor on Thursday evening to respond to President Mahama's alleged flirtation with the gay community proved futile, as his telephone was switched off.
Solomon, who is the wife in the gay world, played conspicuous roles during President Mahama's book launch in the United States just before President Mills died.
My First Coup D'état And Andrew Solomon
Indeed, when President Mahama launched his controversial autobiography- My First Coup d'état, at the Schomburg Centre for Research in Black Culture at Harlem, New York in mid 2012, Andrew, a prolific writer himself, was one of the prominent dignitaries that recommended the book and paid the highest amount $20,000 for the first autographed copies of the book, DAILY GUIDE gathered.
Andrew Solomon is one of the award winning writers who have received mentions and validations in President Mahama's book.
In fact, during the book launch, the podium mounted for discussing the book was occupied by just the author President Mahama and Mr. Solomon.
On government's official website (www.ghana.gov.gh), there are several pictures of proceedings at the book launch. Also there are several exclusive pictures of President Mahama and Andrew Solomon.
In his comment about the book, Andrew Solomon, author of the award-winning "The Noonday Demon," said: "These stories reminded me of Isaac Bashevis Singer, whose memories of vanished world feel half like memoir and half like fairy tale. Readers will be charmed by them. They brim with humanity."
Andrew Solomon is the pioneer of a composite family where gays are allowed to live a complete family life with their partners and their kids borne by surrogate parents.
Tricky Subject
Ghanaians are extremely apprehensive of gay relationships. Last year, a couple suspected to be gays were almost lynched at Jamestown in Accra Central.
The administration of President Mahama has not been spared speculations about top officials with gay tendencies.
Last year, when he was vetted by the Ghanaian Parliamentary Appointments Committee, Vice President Paa Kwesi Bekoe Amissah-Arthur had to parry speculations that he was in a same-sex relationship with another man.
The then Vice Presidential nominee told lawmakers that he had no such relationship, saying the man who claimed to be the gay partner of Mr. Amissah-Arthur was only blackmailing him.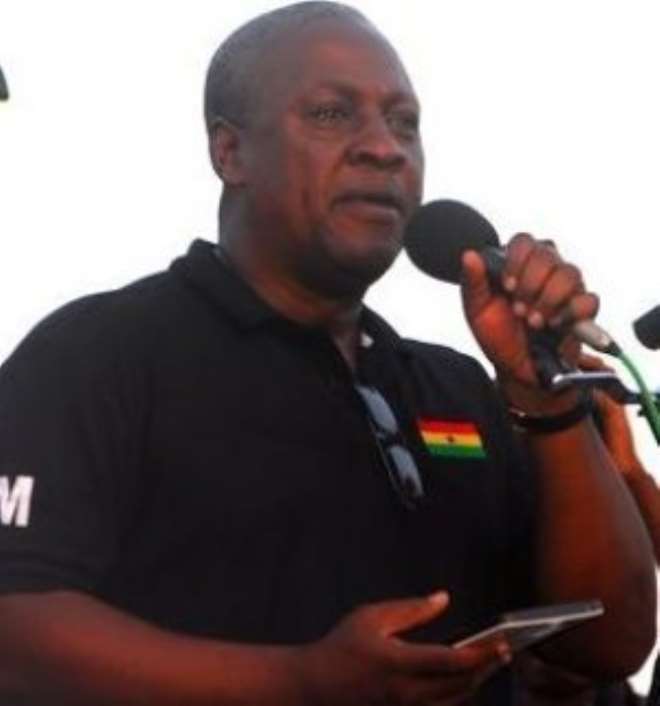 President John Dramani Mahama