Chemical leakage: Two collapsed, several hospitalised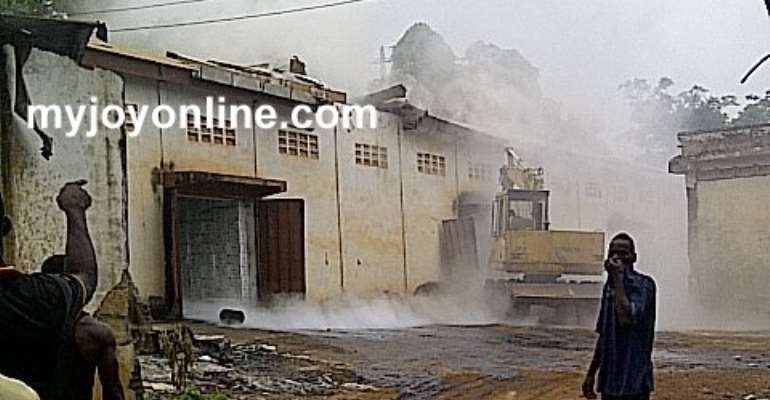 Two people, including a primary school girl, collapsed and several others have been hospitalised following a chemical disaster in the Ashanti Regional capital, Kumasi.
Officials of the Environmental Protection Agency (EPA) in the region say the chemical leaked as a result of the "inappropriate" way it was packed.
The catastrophic event left thousands of inhabitants suffocating, gasping for breath on Thursday as the chemical produced pungent odour.
Luv News' Erastus Donkor, who himself is a victim of the leaked chemical, told Evans Mensah on Joy FM's Top Story he has been seeking medical attention, and doctors have told him to stay away from the affected area.
He said he feels "drowsy, drain and weak", with the eyes looking like someone "who has smoked Indian hemp".
He described the odour as irritating and difficult to stand. It is even more problematic for residents as he said it was scarce in the afternoon to even find a nearby place where people can get fresh air, he reported, noting that people, especially children, are covering their mouths and noses with handkerchiefs.
more soon