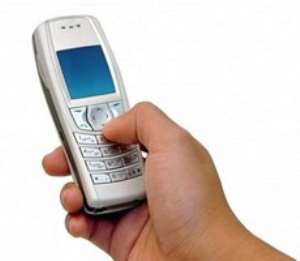 Ghana's mobile broadband industry should create about 1.4 million jobs between 2015 and 2020, according to the GSMA, which represents the interests of mobile operators worldwide.
The country's Gross Domestic Product (GDP) should be increased by an additional $1.5 billion in the digital dividend with the necessary spectrum allocations.
Peter Lyons, GSMA Director of Spectrum Policy for Africa and the Middle East, says mobile operators in Ghana would need sufficient spectrum and he is optimistic "when the analogue television switch off is completed, then additional spectrum will be free for mobile broadband in the digital dividend".
He however says government will have to ensure the switch "happens one time and efficiently and the spectrum is available for all mobile broadband as soon as possible".
The GSMA sub-Saharan Africa Mobile Observatory has revealed that sub-Saharan Africa is the fastest-growing mobile market in the world, with a phenomenal average annual growth rate of 44 per cent since 2000, based on research from Deloitte.
"The growth continues because people need to communicate and increasingly people need to use the internet, so we expect mobile broadband to grow about 46% a year from 2012 to 2015", Lyons told Luv Biz Report.
The five key markets in the African region – Nigeria, Tanzania, South Africa, Kenya and Ghana – have over the past five years recorded $16.5 billion in investments, mainly towards the expansion of network capacity.
The GSMA Spokesperson however says "governments need to make sure there is enough spectrum available and they need to make sure they are not over-taxing the sector for short term budgetary gains but they are looking longer-term job creation and GDP growth".
The Mobile industry growth in the African key markets could generate a GDP increase of $40 billion and create almost 15 million jobs.

Story by Kofi Adu Domfeh/Luv Fm/Ghana