August 29, 2012
|
Education
Schools Must Instil Useful Values In Youth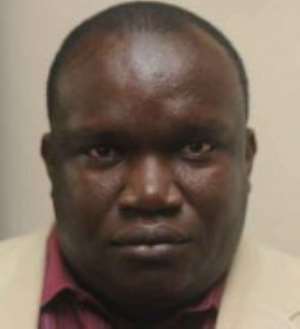 The Managing Director of the Graphic Communications Group Limited (GCGL), Mr Ken Ashigbey has called on educational institutions to instil useful values in the youth to enable them to become useful leaders of the country.
He said education goes beyond academic work to standards that enabled young people to utilise acquired skills more efficiently.
He said it was important for educational institutions to make students understand that moral values were not God given but simply the basic discipline that each human being needed to be good individuals in the society.
Mr Ashibgey made the call on Sunday during the final event of a national debate competition labeled the Ghana Youth Forum, in Accra.
The 2012 Ghana Youth Forum final competition was conducted for the Pope John's Senior High School and the St Augustine's College.
Contestants, during the debate, were asked to debate on the topic "Is Ghana vigorously pursuing the value of education for the benefit of the nation".
Antwi Matthew Frimpong, a third year student and Joel Kwesi Sam a form two student both representing Pope John's Senior High School debated against the topic while Micheal Nelson-Cofie and Martei Andy both form three students of the St Augustine's College were in support of the topic.
At the end of the competition, Pope John's Senior High was pronounced winners because they were able to meet the requirement of all the judges.
The winners were given a certificate of participation , 200 Ghana cedis cash prize for their personal use, laptops and a world reader gadget and the second runner ups were also given a certificate, 100 cedis, laptops and a world reader gadget.
Certificates were also presented to individuals from other schools for performing well during the competition.
The debate was organised by the Ghana Student Education Fund (GSEF) in collaboration with the Be Bold Show on Etv Ghana and the Generation of Honour.
The Founder of the Fund, Mr Stan Osei-Bonsu, for his part said the mission of the Senior High School debate was to develop the future policy leaders of Ghana today by giving students a chance to develop critical thinking skills needed to improve a pertinent area like education.
He said efforts were being made to bring learners and stakeholders together to find lasting solutions to problems facing the education sector.
He said it was the hope of the organisation to raise the next generation of servant leaders.
Mr. Osei-Bonsu said since its establishment in December 2006, the Fund had sponsored many students to pursue higher education.
He expressed gratitude to partners such as the Ministry of Education, the Lincoln Community School, the Agricultural Development Bank, ETV Ghana among others for supporting the initiative.