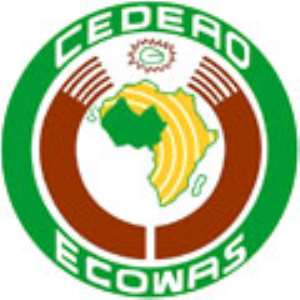 ECOWAS STATEMENT ON THE FORMATION OF GOVERNMENT OF NATIONAL UNITY IN MALI
ABUJA, Nigeria, August 22, 2012/African Press Organization (APO)/ -- The ECOWAS Commission has taken note of the formation, yesterday, of the Transitional Government of National Unity in Mali, a development that is in line with the Decisions of the Authority taken at its 41st Ordinary Summit in Yamoussoukro on 29 June 2012, as well as the Decisions of the African Union and the United Nations.
While expressing the hope that the newly created Government truly reflects the diversity of the Malian nation and carries the support of the Malian people, the Commission will continue to closely monitor developments in the country.
The Commission seizes this opportunity to express the wish that the new Government will take urgent steps to address the daunting challenges ahead, including the stabilization of the transition, the reestablishment of the unity and territorial integrity of Mali, and the conduct of free, fair and transparent elections within the period of the transition.

In this regard, ECOWAS wishes to reaffirm its commitment to accompany Mali and to express its readiness to urgently consider any request for assistance that may be formulated by the Government.
Désiré Kadré OUEDRAOGO
President of the Commission