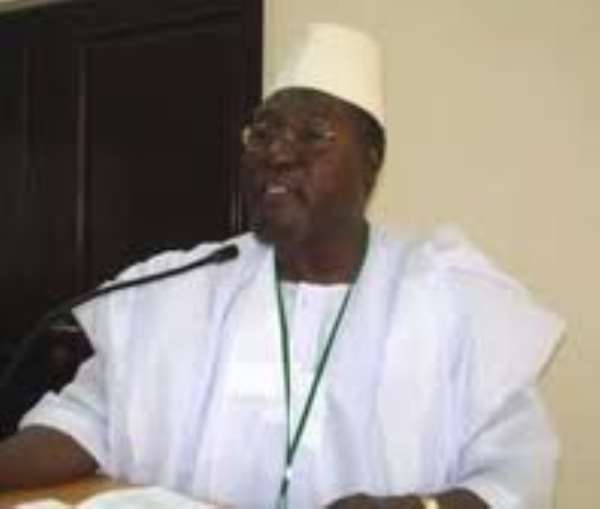 Accra, Aug 8, GNA – Maulvi A.Wahab Adam, Ameer and Missionary-in-Charge of the Ahmadiyya Muslim Mission on Wednesday has said all Ghanaians and heads of Religious bodies must congratulate themselves for the peaceful political transition in the country.
Maulvi Adam, addressing a meeting of the Ghana Conference of Religion for Peace (Ghana for Peace) in Accra, said "we are using this tragic moment to appeal to Ghanaians to remain peaceful and also congratulate President John Dramani Mahama for his assumption to office".
"As a religious organisation, we could turn this calamity to something peaceful and meaningful through our commitment to worships and prayers."
The conference, which is an umbrella organisation, of Heads of Religious Bodies in the country met to discuss issues confronting the nation's peace and stability.
In addition, it was to express their condolences to President Mahama, wife of the late President, Dr Mrs Ernestina Naadu Mills, family and Ghanaians.
Most Reverend Charles Gabriel Palmer-Buckle, Accra Metropolitan Archbishop of the Catholic Church, said the organisation in its efforts to maintaining peace in the country had fruitfully yielded a lot which was appreciated by Ghanaians.
He said the resolution was to show their commitment towards maintaining peace in the country.
GNA