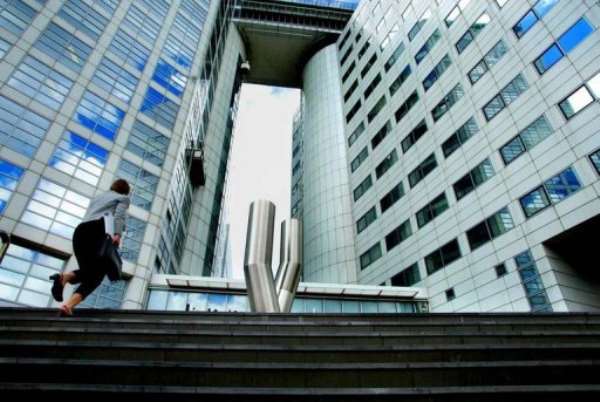 NETHERLANDS-ICC. By Robin Utrecht (AFP/ANP/File)
THE HAGUE (AFP) - The International Criminal Court issued arrest warrants Friday against two Congolese and Rwandan rebel leaders who Kigali and Kinshasa accuse each other of using as proxies in DR Congo.
The world's only permanent war crimes tribunal, based in The Hague, announced it had issued a warrant against Sylvestre Mudacumura, a Rwandan Hutu rebel leader based in the Democratic Republic of Congo.
It also served a fresh arrest warrant against Bosco Ntaganda, a rogue Tutsi Congolese general nicknamed the "Terminator" who spurred an ongoing mutiny in the east known as M23.
Kinshasa accuses Rwanda of providing funds, weapons and troops to Ntaganda's militia, which conquered several towns in Nord-Kivu in recent days and is now perceived as threatening the regional capital Goma.
"Mr Ntaganda, approximately 41 years old, is suspected of committing war crimes and/or crimes against humanity, from 1 September 2002 to the end of September 2003, in the context of the conflict in the Kivus," the ICC said.
The court had already issued a warrant against the warlord in 2006 for recruiting child soldiers but in May added new charges.
The ICC's Pre-Trial Chamber II said that Ntaganda allegedly bears responsibility for three counts of crimes against humanity and four of war crimes, including murder, rape and sexual slavery, persecution and pillaging.
Ntaganda was born in Rwanda and fought in the Rwandan Patriotic Forces, led by current President Paul Kagame, which ended the 1994 genocide by Hutu extremists against Rwanda's Tutsi minority.
Experts say Ntaganda, who had been integrated into the army along with the previous incarnation of his Tutsi rebel group in a failed 2009 peace deal, defected in April when Kinshasa moved his unit away from lucrative mines.
Kinshasa and a UN experts report say there is overwhelming evidence of Rwanda's active involvement in the M23 mutiny, a charge Kigali denies.
The UN and regional leaders have urged the Congolese and Rwandan presidents to sit down and reach a deal preventing further escalation in war-scarred Nord Kivu, where recent fighting has displaced tens of thousands.
The ICC had turned down a first request for a warrant against Mudacumura in May but the court eventually issued the document Friday, as pressure mounted on both sides for a diplomatic solution to the Kivu crisis.
Mudacumura faces "nine counts of war crimes, consisting of attacking civilians, murder, mutilation, cruel treatment, rape, torture, destruction of property, pillaging and outrages against personal dignity."
The Hutu rebel is believed to be the top military commander of the Democratic Forces for the Liberation of Rwanda (FDLR).
Kigali has long accused DR Congo of not doing enough to flush out the FDLR rebels, some of whom carried out massacres during the 1994 genocide.
Earlier this month, Kigali accused Kinshasa of resuming active cooperation with Mudacumura's group and planning "terror attacks" against Rwanda.