$5m For New Voter ID Cards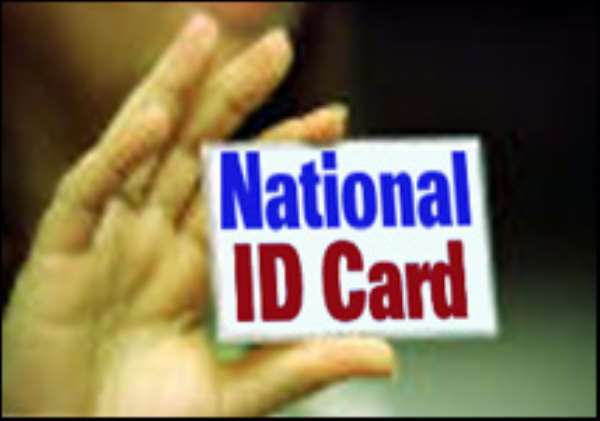 The Cabinet has approved $5 million for the Electoral Commission (EC) to compile a new voters register and issue new voter identity (ID) cards.
A Deputy Minister of Finance and Economic Planning, Dr Akoto Osei, who disclosed this in an interview in Accra yesterday, said the commission, together with the government and some donor agencies, were scheduled to meet early this week to see how additional funds could be raised to support the budget of the commission for the exercise.
He said the request made by the commission was far in excess of ¢250 billion, adding that with this request coming at the end of the preparation of the 2003 budget, it would be difficult raising that money now.
However, the compilation of the new register and the preparation of new ID cards, which were scheduled to have begun this month, have been postponed to the last quarter of this year.
According to investigations, the postponement of the exercise was due to lack of funds. It was also gathered that many Ghanaians living outside the country were anxious to get the exercise started to enable them to register.
A source at the commission said there were many Ghanaians living outside the country who wanted to take up political appointment but were unable to do so because they had not been registered.
Dr Osei said once Parliament had approved a budget, it was difficult to commit a greater portion of monies earmarked for contingencies to one exercise. He said the commission could have informed the government about its programmes before the budget was prepared so that it could have been factored into it.
Dr Osei said the government was very much committed to having an exercise conducted to consolidate the democratic process. However, it was constrained because the 2003 budget had been passed. He made it clear that should the government be unable to raise the amount expected, the cost would have to be reduced, but it would be done in such a manner that would not affect the exercise.
The exercise comprises the compilation of a new voters register and the preparation of new voter identity cards with pictures of the people embossed on them. It is expected that if the exercise takes off as scheduled, it will be completed by the first quarter of next year.