Chairman of National Peace Council advocates good parental care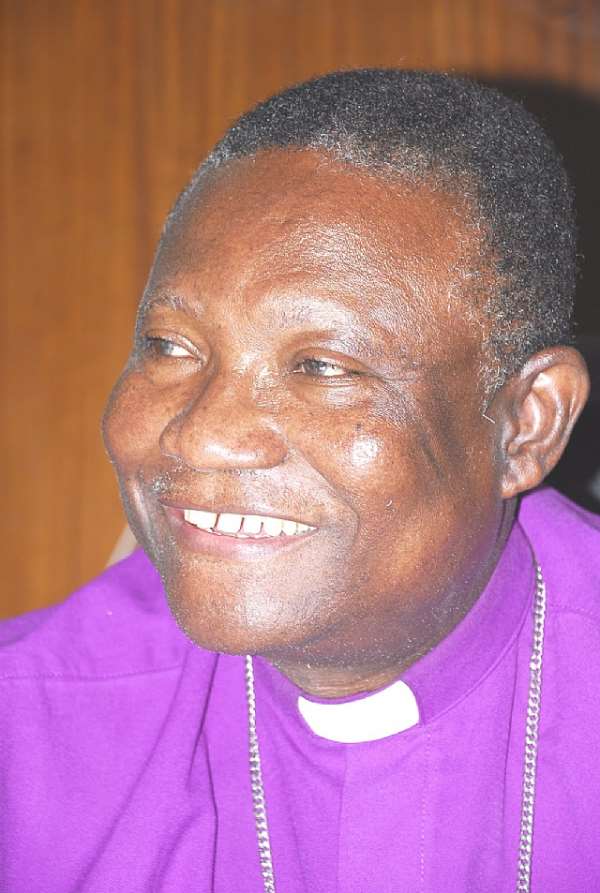 Kumasi, June 24, GNA – Most Reverend Professor Emmanuel Kwaku Asante, Chairman of the National Peace Council, has asked parents to instil discipline and impart positive traditional moral values into their children.
He said traditional values of love, tolerance and respect for one another is the only way to prevent violent conflicts and restore peace in the country.
Most Reverend Asante, who is also the Presiding Bishop of the Methodist Church Ghana, and Chairman of the Council of Wesley College of Education, made the appeal at the 4th congregation of the College in Kumasi, on Saturday.
Three hundred and forty nine (349) graduates received diploma in basic education certificates.
Most Reverend Asante attributed the current spate of violent conflicts in some parts of the country to lack of good morals and indiscipline which emanated from the home.
He also urged teachers to exhibit good morals and behaviours that could have positive influence on their children.
They should also impart positive attitudes that will reflect the kind of training received at the College.
Mrs Afia Opoku-Asare, Senior Lecturer at the Department of Art Education at the Kwame Nkrumah University of Science and Technology recounted the negative and harmful effects of conflicts in the country's educational system.
Mrs Opoku-Asare stressed the need for teachers and pupils to enjoy sound interpersonal relationships to prevent conflicts in schools.
She also called on circuit supervisors to pay regular visits and actively monitor and supervise teaching and learning process in schools while trying to strengthen the existing conflict resolution systems.
Mrs Opoku-Asare further suggested the incorporation of conflict prevention and peace building course in teacher education to help teachers manage conflicts in their schools effectively.
Mr Samuel Sarpong, Kumasi Metropolitan Chief Executive stressed the importance of well trained teacher in the country's educational delivery system and advised the graduates to exhibit the knowledge and skills acquired to deliver quality teaching in schools.
Mr Joseph Eshun-Famiyeh, Principal of the College, called for the expansion of the assembly and dining halls of the College to reduce congestion.
He also called for the construction of an auditorium for the college.
GNA