BBC Africa Debate asks whether South Sudan's independence has lived up to expectations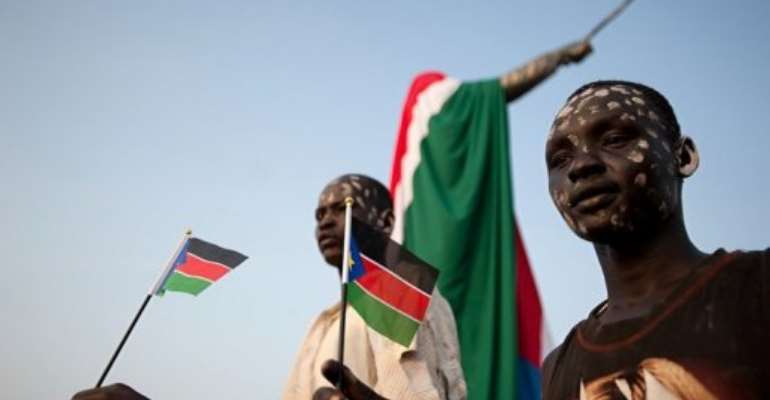 22 June 2012. Ahead of the first anniversary of South Sudan's independence, BBC Africa Debate will review the achievements of the new nation. South Sudan at One: Has independence lived up to your expectations? will be presented by the BBC's Audrey Brown from Juba, South Sudan, on Friday 29 June 2012. BBC Swahili will be recording a debate on the same subject, presented by Dayo Yusuf and Dinah Gahamanyi.
The Republic of South Sudan officially declared its independence from Sudan on 9 July, 2011. Following decades of conflict, hopes were high and the celebrations momentous. While South Sudanese hoped that freedom from Sudan would bring an end to the strife, neighbouring countries breathed a sigh of relief looking forward to an end to instability and refugee crises in the region. There were high hopes, too, from the rest of the world as it looked in on the world's newest nation.
It has been a difficult first year for South Sudan. While many issues between North and South remain unresolved, threatening to develop into a new full-scale conflict, there has also been an increase in internal ethnic conflict, with thousands killed in clashes. The new administration has been accused of tribalism - dominated as it is by the Dinka group of President Salva Kiir. Opposition is accusing the government of human-rights abuses and crackdowns on freedom of speech.
At independence, South Sudan was one of the least developed countries in Africa. South Sudanese believed that if they had control of their own budget and resources, development might happen at last - but there's little to show for that after a year. Corruption is so rife it's come to the attention of the president who recently accused leaders of forgetting what they had fought for and of betraying their common vision for the country to enrich themselves.
So what's the verdict of the South Sudanese after a year of self-rule and self-determination? BBC Africa Debate Senior Producer, Rachael Akidi, says: "We will explore the key challenges the world's newest country is facing and to what extent independence is delivering on their hopes for a better life. We want to hear what the 'stakeholders' of South Sudan's independence think needs to be done to set the country on the road to a brighter future, and what experiences South Sudan can draw from countries that recently became independent."
The debate will explore these issues with an audience of about 100 invited guests including politicians, representing both the government and opposition; religious and community leaders; European Union representatives; Sudanese nationals in Juba; human-rights and other NGOs; economists and business people; academics; various professionals; and students.
This edition of BBC Africa Debate will be recorded on Friday 29 June at 10.00am in Juba, South Sudan. It will be broadcast by BBC World Service at 19.00 GMT on the same day. The programme will be repeated on Sunday 1 July at 13.00 GMT. BBC Swahili's debate will be recorded at the same location and will be broadcast at 15.30 GMT on the same day. The debate will also be online at bbcafrica.com, on Twitter #bbcafricadebate, #bbcafrica, on Facebook and Google+ on the BBCAfrica page.
Each edition of BBC Africa Debate is broadcast from a different location in Africa.