Yutong Bus Mass Rape Case: Court Sets Amina Free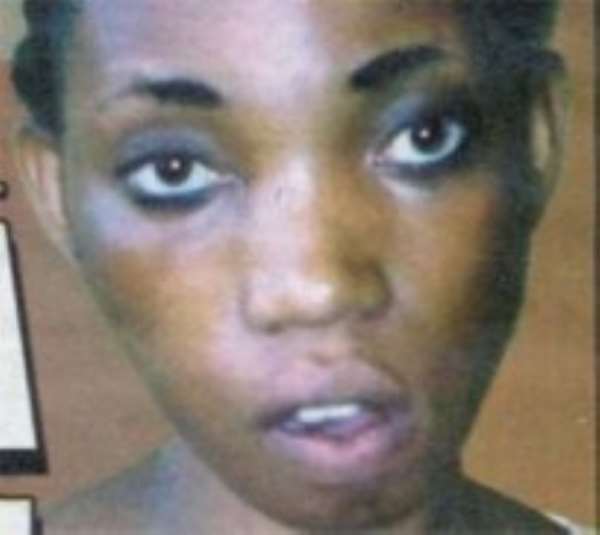 Amina Mohammed
Amina Mohammed An Accra High Court has thrown out a case brought against Amina Mohammed in the controversial Yutong bus mass rape and armed robbery incident last October.
According to the judge, the prosecution failed to adduce any evidence to support the charge of causing fear panic it leveled against the accused.
Amina Mohammed was arrested late last year following her reported armed robbery and mass rape incident on a Bawku-bound Yutong bus.
Speaking on Adom FM, she claimed armed robbers attacked passengers on the bus and forced male passengers on the vehicle to rape female passengers, including a father who was made to rape his 14-year-old daughter.
Police confirmed the armed robbery incident but denied the rape angle to it.
The story hit the airwaves and print with government spokespersons accusing the opposition of fabricating the story to create tension in the country.
Amina Mohammed was subsequently arrested and charged with causing fear and panic contrary to Section 208 of the Criminal Code.
The investigator for the case Cpl. Issah Mohammed described Amina's story as a cock and bull one.
After almost a year prosecuting the case, the judge upheld an application of no case brought by lawyers for Amina Mohammed.
Lead counsel for the accused, Prof Ken Attafuah told Joy News "the court withheld the defence lawyer's submission of no case because the prosecution at the end of its case - after calling eight solid witnesses - failed to establish a single element of the two charges leveled against Amina Mohammed.'
He said because the prosecution failed to substantiate any of the allegations "it was not necessary for Amina to open her defence. In the result the court has acquitted and discharged her.'
"What it means is that Amina Mohammed has no case to answer; that she is completely free of the allegations; she walks home a free woman; that the state could not and did not succeed in establishing a single element of the allegations brought against her beyond reasonable doubt.
Prof Attafuah said Amina Mohammed "is beaming with smiles" and "feels vindicated" over the matter.
Amina told Joy News she hopes to rebuild herself now that the outcome of the case has been determined.
She said her marriage and family life generally had been negatively affected by the case but she added she had forgiven members of her family who despised her because of the case.
source: Myjoyonline