Blame Cedi depreciation on poor economic management – Dr. Bawumia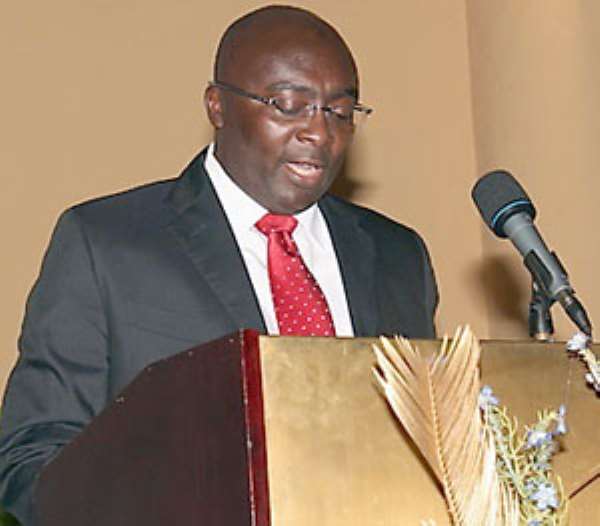 Dr. Mahamudu Bawumia
The New Patriotic Party's running mate, Dr. Mahamudu Bawumia has said the problem of dollarization in Ghana is due to macro-economic instability.
According to him, people holding dollar accounts has been a normal practice for a long time and thus should not be blamed for the depreciation of the cedi and the failing economy. 
Earlier reports alleged that the Bank of Ghana (BoG) was going to close all dollar accounts in the country to save the Ghana cedi and the economy but Dr. Bawumia said the best way to solve the problem is to address the macro-economic instability.
Dr. Bawumia speaking at a congress by the Northern Students Union in Bolgatanga in the Upper East region asked 'why do people prefer to hold dollars rather than cedis, this has really come because of a long experience that people have had of macro-economic instability that people would hold their cedi and over time the value of the cedi get eroded by inflation or by exchange rate depreciation.
'This is what has resulted in many people forming the habit of holding foreign currency. Dollarization therefore is a responds to macro-economic instability that has happened over the years.
'The way you deal with it is not by having ideas about abolishing dollar accounts in the country, you deal with it by addressing the fundamental issue that deals with macro-economic stability.'
Source: Citifmonline