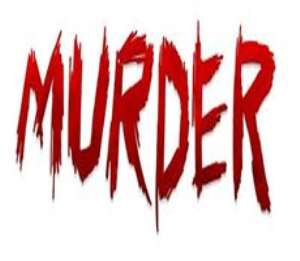 Police in the Bono Ahafo Region have arrested six persons including a 24 year old farmer suspected to have played a role in the death of a two year old boy at Suma-Mantukwa near Nkran-kwanta in the newly-created Dormaa West District.
According to the ASP Saviour Ahiamadi, the Deputy Bono Ahafo Regional Crime Officer, whiles having dinner the step son during dinner defecated on the laps of the mother culminating in the mother leaving in the son in the care of the boyfriend to go and buy another food.
The Deputy Bono Ahafo Regional Crime Officer, whiles the mother was away, the boyfriend, Nana Kwame Asum beat the boy to death over his (deceased) actions.
An eye-witness, who is also a tenant in the house reported the incident to the mother who subsequently reported it to the police leading to the arrest of the boyfriend and 5 other persons for their roles in the murder.