Vice-President leads race to find cure for breast cancer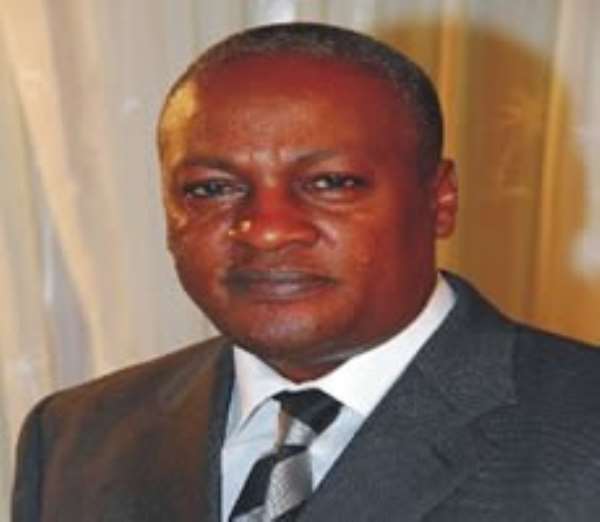 Vice-President John Mahama
Vice- President, John Dramani Mahama, is expected to lead an estimated 20,000 people including Ministers of State for the second edition of the Susan G. Komen Cancer race for cure in Kumasi.
It is the world's largest and most successful education and fund-raising event for breast cancer since 1983.
The race was initiated in Dallas, USA, as a single activity with 800 people, but currently, 1.6 million people take part in 140 races on four continents.
The Kumasi event will coincide with the African Union Day on the 25th of this month.
Ghana was chosen to host the global event for the second time after successfully hosting it last year for the first time in Sub Saharan Africa.
It is a platform , among others , to educate Ghanaians on the dangers of breast cancer and the need for constant checking for the disease.
One woman is estimated to die globally of breast cancer every 69 seconds, while in Ghana, over two thousand women were diagnosed with the disease last year.
Dr. Beatrice Wiafe Addae who presides over Breast Care International, local organizers of the event, said Ghana is ranked 10th among countries with high prevalence of breast cancer.
She told myjoyonline.com the event to be climaxed at the Baba Yara Sports Stadium will be crowned with musical performances from renowned musicians.
Dr. Wiafe Addai also indicated that free breast examination will be conducted while resource persons will advise participants on the disease.
History has it that one Nancy Brinker promised her dying sister Susan G. Komen in 1982 that she would do everything in her power to end breast cancer.
Today, the Komen race for the cure is the world's largest grassroots network of breast cancer survivors and activists fighting to save lives.