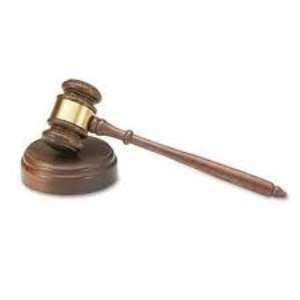 Takoradi, May 17, GNA –The Takoradi Circuit Court "A" on Thursday discharged Osei Kwame, a confidence trickster, on the grounds that the complainant had failed to follow up on the case.
Chief Inspector Veronica Tibson, reading the particulars of offence stated that on May 1, this year, at about 12.00 hours the accused, a loading boy, approached one Micheal Hayford, the complainant who was looking for a car at the All Needs Supermarket area in Takoradi.
He said the complainant was approached by the accused to help him to locate the residence of one Mr. Charles a diamond dealer.
Chief Inspector Tibson said the accused who was part of a gang and was deliberately surveying the area came and stood there as if he was looking for someone.
She said in the process, the young men convinced the complainant that they could get him some diamond, adding that the gang managed to collect GHc350 from the complainant and gave him a polythene bag alleged to contain the diamond.
The accused and his gang then bolted. The complainant upon opening the polythene bag only discovered that it contained papers.
The complainant then lodged a complaint at the market circle police station.
Advertisement
Chief Inspector Tibson said at about 16.30 hours the same day, the complainant spotted the accused at the same place where he was defrauded, and arrested him with the help of people around.
The accused in his caution statement denied the offence and mentioned one Mensah Mesty and Papyin as the culprits.
Mr. Kwasi Boakye, Presiding Judge made the accused to demonstrate to the court their modus operandi, discharged him for lack of interest on the part of the complainant who failed to turn up.
Chief Inspector Tibson appealed to the public to follow up on such cases to enable the law to deal with such miscreants in society.
GNA