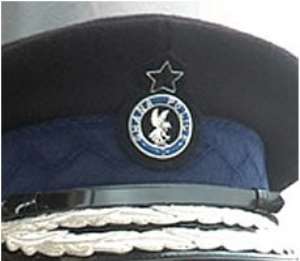 A father in Kumasi has done the unthinkable by allegedly roasting the right foot of his 8-year-old son with a hot iron, causing severe burns to the KG-2 boy who stays with his grandmother at Asafo Dadiesoaba.
The victim, Yussif Adusei, was allegedly injured by his father whose name the young boy only gave as Yussif.
He is said to have ordered the KG-2 boy to sit on the bed after which he placed a hot iron on his foot, injuring him severely.
The boy, who is currently in great pain, was admitted to the Emergency Ward of the Komfo Anokye Teaching Hospital (KATH) in Kumasi on Tuesday evening when some journalists of Kessben FM took him there for treatment.
The youngster, who could not walk properly due to the severe injuries he had suffered, said his dad decided to punish him in that weird manner because he claimed he was stubborn.
The disturbing matter which was broken on Kessben FM is being investigated by the Social Welfare in Kumasi, Daily Guide gathered.
Young Yussif claimed his dad, who stays at Afful Nkwanta in Kumasi, cautioned him not to visit his grandmother who stays at Asaro Dadiesoaba, a suburb of Kumasi.
But the eight-year-old boy noted that he tailed to obey his dad's stern warning by deciding to visit his grandmother, one Hajara Fosuwah, an action, he said, infuriated his father to punish him with a hot iron.
The shocking news, which has become the topic for discussion by Kumasi residents, came to the fore when two journalists of Kessben FM saw the boy limping at Asafo Dadiesoaba on Tuesday.
They asked him what caused his injuries and the KG-2 boy alleged that his dad placed a hot iron on his loot for some minutes for disobeying him.
Young Yussif claimed that his dad became angry after he decided to visit his grandmother at Asafo despite his dad's stern warning not to do so; therefore he decided to place the burning iron on his foot.
Meanwhile, the grandmother of Yussif, Hajara Fosuwaa, told Dally Guide that the child's father was her son called Wahab, and that the boy's parents were no longer married.
She said the boy was born out of wedlock, and that she had been taking care of him since he was born about eight years ago, noting that she did not know the whereabouts of the child's mother.
According to her, she saw the boy injured in the foot when he returned from his father's house and when she asked him what had happened; he retorted that his father used hot iron to injure him.
The grandmother, who had been nursing the boy's sore since the incident occurred, had initially said the boy never told her that his father used a hot iron to injure him, whilst speaking on Kessben FM, the same day.
But when Daily Guide called her on phone, Hajara Fosuwah admitted that the young boy indeed told her that his dad used a hot iron to injure him for being unruly, adding the matter was being investigated by the Department of Social Welfare.
Attempts to get the said Wahab proved futile.