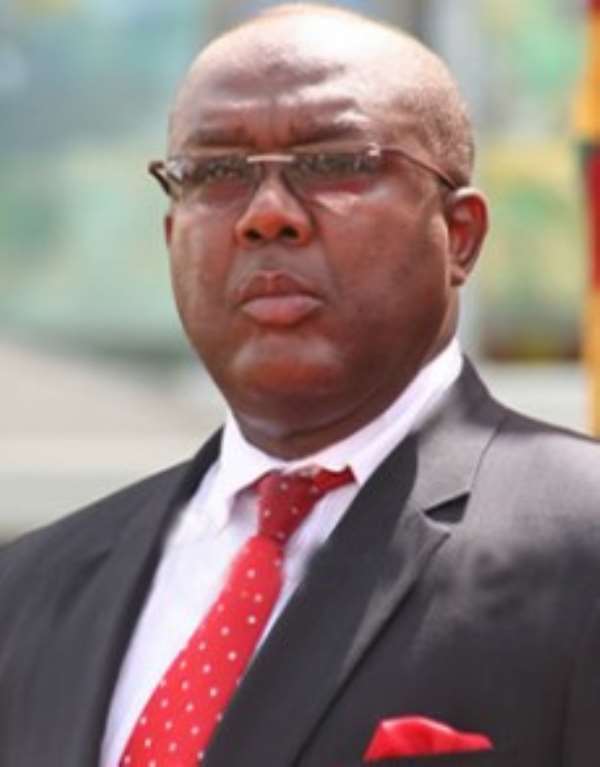 Koforidua, May 9, GNA - Mr Victor Smith, Eastern Regional Minister, on Tuesday announced that the Regional Security Council (RESEC) has dispatched security personnel to Kwahu East and Kwahu South Districts.
He explained that the personnel had been tasked to maintain law and order, and arrest Fulani herdsmen, who were killing and harassing people in those areas.
Mr Smith was speaking at a press briefing, organized by the Eastern Regional Coordinating Council in Koforidua.
He said so far, security personnel had apprehended for screening and prosecution, 28 people suspected to be behind the killing and harassment of people in the Kwahu area.
Mr Smith said the security personnel had restored peace to the trouble spots, and appealed to people, who deserted their villages because of the carnage and threats, to return to their homes.
He explained that the RESEC sent the armed police cum military to those areas, following the shooting and killing of a 65-year-old farmer, Kofi Hotovi, and his son, Abraham Joku, 25, by an unknown Fulani herdsman at Nkwadua near Aboam.
Mr Smith said the killing infuriated the people of the area resulting in demonstrations and attacks on the palaces of some chiefs at Abene, who they suspected of offering land to the Fulani herdsmen to settle on.
He said when the Fulani herdsmen saw the armed security personnel, they caused their animals to charge on the personnel, who in self-defence shot and killed some cattle.
Mr Smith said the RESEC had established that some of the Fulani cattle owners had besieged the Nkawkaw Township.
He alleged that some people in Accra were supporting the Fulani herdsmen to take cover in the bush.
Mr Smith said between August last year and April this year, the Fulani herdsmen had killed three people and shot and wounded six farmers in the Kwahu area, but all the arrested suspects were not prosecuted.
He said from 2010 to date, the region had recorded 762 cases of destruction of farms, 179 cases of attacks on farmers and their families, 504 cases of verbal threats, and 109 cases of rape and attempted rape, all allegedly committed by Fulani herdsmen.
Mr Smith said all the cases had not received serious police action and the perpetrators of the crimes were free.
He said there was the need to prevent the farmers from taking up arms to defend themselves against the heavily armed Fulani herdsmen, because it could be bloody and costly to the nation.
Mr Smith, therefore, appealed to the police to investigate the cases for prosecution.
GNA