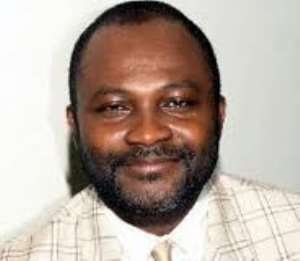 If, indeed, it was meant to be an editorial on inter-ethnic tensions in the country, with a refreshing thrust on finding a feasible and lasting solution for the same, then what the editorial published by the Catalyst newspaper ended up doing was to convince me beyond any shadow of reasonable doubt that we, Ghanaians of Akan descent, had better be eerily mindful of the fact that Anlo-Ewes like the publishers, editors and reporters of the Catalyst have absolutely no respect, whatsoever, for our humanity and civil rights even under the Fourth-Republican Constitution of a democratic Ghana" (See "NPP & Hate Speech: Genocide MP, Kwabena Agyapong" Ghanaweb.com 5/4/12).
Anyway, it was quite predictable to those of us who have had the great misfortune of being tutored by rabidly anti-Akan, Anlo-Ewe teachers (and there are, of course, a handful of exceptions) that the editors of the Catalyst would disdainfully brush off the very brutal anti-Akan acts that provoked Mr. Kennedy Ohene Agyepong to call for retaliatory measures against Ewe residents in the Asante Region as "flimsy." And for the benefit of readers who might not have read the afore-referenced Catalyst editorial before coming to the present rejoinder, we hereby present the full-throated arrogance of these Ewe-supremacist media operatives:
"Mr. Kennedy Agyapong's tantrums therefore would not have come as a surprise[,] if he did not carry the NPP tribal agenda to the dangerous level of arrogating himself such powers as to declare war on radio and call for the slaughtering of Voltarians[sic] and Gas in Ashanti on the flimsy allegation that Gas in Odododiodio [Constituency] were preventing Akan supporters from registering in the biometric registration exercise and also that gong-gong was beating somewhere in Volta[sic] that the under-age should go to register."
We shall of course, in due course, call on the publishers and editors of the Catalyst newspaper to explain to the international community, precisely what they mean by "NPP tribal agenda." For now, let it suffice to observe the fact that those of us who saw the bloody and bandaged head of Ms. Ursula Owusu, the distinguished women's rights activist and the New Patriotic Party's parliamentary candidate for Ablekuma-South in the 2012 election, did not recognize anything remotely flimsy about her brutal beating by thugs allegedly recruited by some key operatives of the Anlo-Ewe-dominated ruling National Democratic Congress.
Now, regarding inveterate anti-Akan hatred in the Volta Region, I have written and published amply about the equally brutal case of Dr. Sammy Ohene, head of the Psychiatry Department at the country's flagship academy, the University of Ghana, Legon, who in 2008 lost his vision in one eye, as a direct result of his savage mauling by some officially certified NDC polling agents in the Ewe-Akan township of Abutia. Needless to say, we find absolutely nothing "flimsy," whatsoever, about this wanton act of savagery. We also don't know of any criminal suspects in the said case who were either arrested and/or prosecuted.
On the preceding score, perhaps, Anlo-Ewe bigots and chauvinists editors, reporters and publishers of "Trokosi" newspapers like the Daily Post and the Catalyst ought to be cautioned in no uncertain terms that far gone are the days when the Anlo-Ewe Mafia could readily cause the abduction and summary execution of Akan Supreme Court judges with impunity, and then shamelessly pack the Court with Ewe nationalist "judicial contractors" and axe men like Mr. Francis Kpegah in order to make us, the Akan-Ghanaian majority populace, virtual slaves in our own country.
Indeed, I have yet to temperamentally reach the volcanic conniption of Mr. Kennedy Ohene Agyepong; and this, obviously, have quite a lot to do with the fact of my being relatively more removed from the proverbial GROUND ZERO. Still, one thing is certain: If "Trokosi" bigots and bastards and murderous chauvinists and unconscionable Ewe apologists like the publishers of the Catalyst and Daily Post keep savagely and mindlessly pushing their luck, the International Criminal Court would soon have more cases on its hands than it is capable of handling in a century.
By the way, I had not originally intended to respond to the Catalyst's editorial malarkey whose caption erroneously purported its contents to be primarily about Messrs. Kennedy Ohene Agyepong and Kwabena Agyepong, until a bosom friend and an elder brother related its at once flagrant and vitriolic contents to me. In a quite refreshing sense, though, the Catalyst's editors vindicate my patently justifiable right to harbor and nurture most of my empirical and authoritative opinions on the Anlo-Ewe Mafia movers and shakers of the ironically named National Democratic Congress slaughter-machine.
Then there is also this chimerical and oafish idea that, somehow, Ghanaians of Akan descent are so cognitively daft and obtuse as to be clinically remorseful and even grateful for unremitting Anlo-Ewe hatred against us. Now, let's set the records straight: Ghanaians of Akan descent have never incited "genocidal" hatred against any other groups of Ghanaian citizens for which we ought to be desperate to disentangle ourselves.
Then also, barbarians like the publishers of the Daily Post and the Catalyst ought to be grateful that Mr. Kwabena Agyepong, my Prempeh College contemporary (there was also a younger Agyepong sibling with me in Serwah House), is rather too civilized enough to let the Anlo-Ewe killers of his father, Justice Agyepong, continue to roam our streets and alleyways and eat Akple with Fitiri Detsi, Agbeli Kaklo and guzzle gallons of Akpeteshie without being roused from bed in the thick of darkness to be stripped naked, raped, tortured and summarily executed at Kutunse.
*Kwame Okoampa-Ahoofe, Jr., Ph.D., is Associate Professor of English, Journalism and Creative Writing at Nassau Community College of the State University of New York, Garden City. He is Director of The Sintim-Aboagye Center for Politics and Culture and author of "Danquah v. Nkrumah: In the Words of Mahoney." E-mail: [email protected]