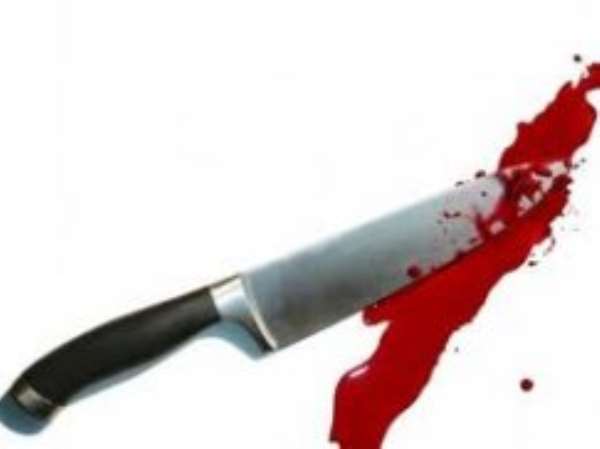 A misunderstanding that arose between two suspected robbers in the sharing of their booty had resulted in one killing his colleague.
The incident happened in broad daylight and people around could only look on as the suspect identified only as Awudu used a pair of scissors to stab the deceased who shouted in vain for help.
The deceased whose name police gave as Iddi Adramah, 36, was stabbed several times on the neck, back and chest leading to his death.
Awudu is on the run and police have mounted a search for him while the corpse of the deceased had been deposited at the morgue at the Komfo Anokye Teaching Hospital, pending autopsy.
A source at the Zongo Police told graphic.com.gh Wednesday that the two who were relatives lived at Sabon Zongo a suburb of Kumasi.
After a stealing expedition, they decided to share their booty (cash) in a secret place inside the Kumasi Central Market on Monday morning.
Confusion broke out in the course of the sharing, as Awudu claimed the deceased wanted to cheat him.
According to the police, as the confusion raged, Iddi took the chunk of the cash and started running away.
Awudu them picked a pair of scissors from a nearby shop and in full flight pursued his colleague.
He managed to catch up with Iddi and stabbed him several times before taking to his heels.
Police said the bleeding Iddi attempted to run to the police station after being stabbed but fell a few metres away and died.
Police went for the body for the morgue and have since began investigations into the matter

graphic.com.gh