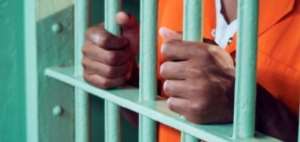 Takoradi, May 4, GNA - The Takoradi Circuit Court "A" on Friday sentenced Freeman Nuveh, a private security man, to five years imprisonment in hard labour for incest.
The accused pleaded guilty.
Prosecuting, Police Inspector Veronica Tibson, said Nuveh had sexual intercourse with Grace Aguadze, his niece, on three occasions between September and October last year.
She said the accused brought the niece who had completed Senior High School and was residing at her hometown, Mafi Adidome, to Takoradi and secured a job for her as a sales girl.
Police Inspector Tibson said sometime in July 2011, the accused divorced his wife with whom he had two children and three months later, he seized the opportunity and had sexual intercourse with the niece in the single room which they shared.
She said after the act, the accused warned the niece not to tell anybody what had happened or he will kill her.
Inspector Tibson said about a month later, the accused repeated the act and again gave stern warning to the complainant not to disclose the act to anybody, and that two weeks afterwards the accused again had sexual intercourse with the niece.
She said the niece got fed up with these acts and reported the matter to the elder brother of the accused, Patrick Aguadze, who lived in the same house.
Inspector Tibson said the brother confronted the accused about the allegation and he admitted it and on April 4 this year, the accused was arrested at Beposo where efforts were made initially to settle the issue.
She said the accused admitted the offence in his caution statement to the Police and said it was due to evil spirits.
GNA