Registration officials commend Akrofu for hospitality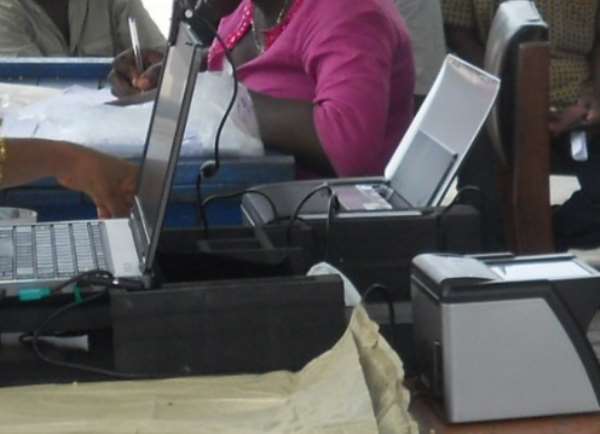 Akrofu-Xeviope (V/R), April 3, GNA - Mr Delali Loh, the Registration Officer in charge of special duties at Akrofu-Xeviope registration centre has commended the community for its hospitality.
He said the community contributed to the "huge" success of the first phase of the exercise which ended on Monday April 2.
Speaking to the GNA at the centre during a tour by Mr Ludwig Hlodze, National Youth Organizer of the National Democratic Congress (NDC), Mr Loh said individuals in the community regularly brought fruits to registration officials and kept good rapport with the workers.
He said they helped in preparing the centre for each day's activities and came back in the evening to pack tables and chairs.
Mr Loh described the general conduct of people in the farming community as "highly impressive" and urged other communities to support registration officials in their areas.
Mr Hlodze urged the officials to be professional and ensure a credible voters' register and appealed to political party agents there to collaborate with registration officials and desist from raising "unnecessary" alarms.
"For now, you must forget about party affiliations and think about the nation first," he said.
GNA