Ekita State University confers honorary degree on Vice President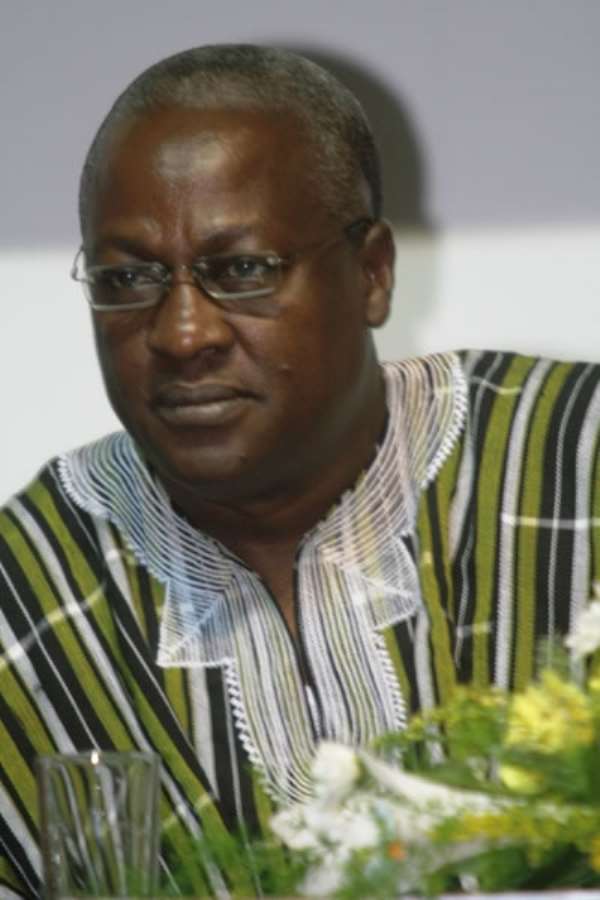 From: George-Ramsey Benamba, GNA Special Correspondent in Ekita State, Nigeria
Ado- EKita (Nigeria), April 1, GNA - The Ekita State University of Nigeria on Saturday conferred a Doctor of Public Administration (Honoris Causa) on Vice President John Dramani and three other African personalities for their meritorious service to the African continent.
Professor Emeritus Tekena Nitonye Tamuno, a former Vice Chancellor of University of Ibadan and Dr Kandeh Kolleh Yumkella, a Sierra Leonean and Director-General of the United Nations Industrial Development Organisation and other joint recipients received doctorate degrees in Doctor of Letters (Honoris Causa) and Doctor of Science (Honoris Causa).
The University also conferred higher degrees and post-graduate diplomas on students who excelled in their academic performance as part of the 17th Convocation and 30th Anniversary of the University in the Southern Nigerian capital.
The citation for Vice President Mahama partly read: "Your sterling qualities as an international and visionary leader has earned you this great honour, which we trust would go a long way in consolidating the bond of friendship between Nigeria and Ghana."
The citation also praised Vice President Mahama for his strict adherence to the constitution of Ghana and loyally serving Ghanaians in trust with honour of God.
Vice President Mahama in his acceptance speech dedicated the doctorate degree to God for giving him the talent, former President John Jerry Rawlings for discovering and making him a Minister in his initial political career and his parents for their commitment to his education.
He also lauded President John Evans Atta Mills for choosing him as a Vice President, his wife Lordina Mahama for the love and support and the people of Ghana for their immense cooperation.
He said although the Africa is bedevilled with a number of developmental challenges, there is the need to celebrate the successes and achievements of the continent to recognise the Region's contribution to international politics.
The Vice President said many African countries had over the years adopted democracy, good governance and the rule of law, which deserve commendation and publicity to erase the negative perceptions other continents have about the continent.
Vice President Mahama appealed to Nigeria as the largest country in the continent to spearhead the industrialisation, growth and development of the continent to enable Africa to contest other continents.
Dr Yumkellah called on African leaders to spend a substantial amount of money in the educational sector, which has the potential of "liberating Africans from ignorance, disease, poverty, illiteracy and perpetual backwardness."
He said the conferment of the degrees would inspire the beneficiaries to uphold responsibilities that would encourage African youth to engage in ventures that were hitherto perceived as the preserve of the developed countries
GNA