Ex-Kadhafi spymaster arrested in Mauritania: source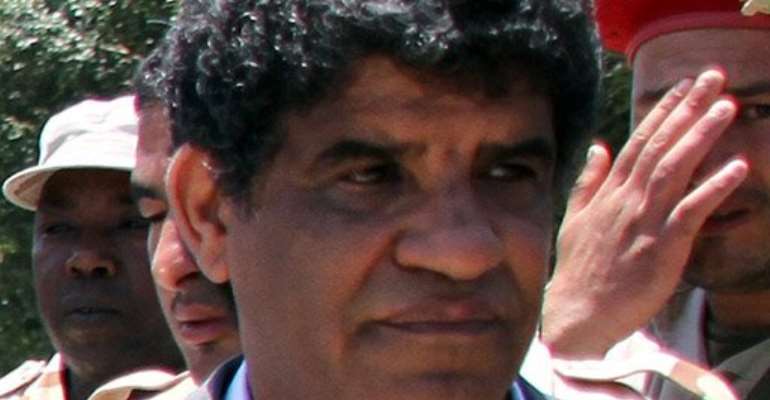 NOUAKCHOTT (AFP) - Abdullah al-Senussi, the spymaster of slain Libyan dictator Moamer Kadhafi and wanted by the International Criminal Court, has been arrested in the Mauritanian capital, a security source said Saturday.
The former Libyan intelligence chief was arrested overnight at Nouakchott airport after arriving on a regular flight from Casablanca in Morocco, the source said, adding that Senussi was travelling "with a fake Malian passport."
He was taken to the national intelligence agency's office in Nouakchott but it was unclear at this stage what the Mauritanian government planned to do with him, the source said.
In Tripoli, spokesman for Libya's ruling National Transitional Council Mohammed al-Harizi said it had confirmed Senussi's arrest with the Nouakchott authorities.
"We've confirmed the arrest of Abdullah Senussi with the Mauritanian foreign ministry," he told AFP, saying that he had further details on the circumstances of his capture.
Senussi, a brother-in-law of Kadhafi, is wanted by The Hague-based International Criminal Court for what it alleges was his "crucial" role in crushing the country's popular revolt.
The ICC, which issued an arrest warrent for him on June 27 last year, says Senussi was an "indirect perpetrator of crimes against humanity of murder and persecution based on political grounds" committed in Benghazi.
The capture of the 62-year-old spy chief, a heavy-set man with a thick jawline and bushy black eyebrows, comes after he spent several months on the run.
Security sources in Niger and Mali said in October that Senussi and several of his men passed through their territory. A month later, Libya's new government announced his arrest but no pictures of Senussi have been released since then.