Liberian refugees find home in Ghana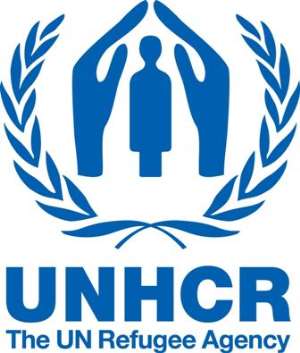 Accra, March 9, GNA - Only 450 out of the 11,000 Liberian refugees in Ghana want to return to their home country.
Between February 24-26, when the first voluntary repatriation exercise following the announcement of the cessation was organised, only 90 refugees returned home.
A statement issued by the UNHCR in Accra copied to the Ghana News Agency (GNA) said Liberian refugees opting to return home must register their decisions by March 30 in order to receive UNHCR assistance and cash reintegration grant from the Liberian Government of 300 dollars for an adult and 200 dollars for a child once in Liberia.
"While a formal policy by the Ghana Government on local integration for refugees remains pending, over 2,500 Liberia refugees have already expressed interest in integrating into the Ghanaian society,"
The United Nations Refugee Agency in Liberia (UNCHR) and Ghana Refugee Board (GRB) are currently implementing an intensified counselling and registration exercise for Liberian refugees.
This is to provide Liberian refugees the opportunity to express their intentions to either return home with the UNHCR's assistance (voluntary repatriation) or remain in Ghana under an alternative legal status (local integration) following the cessation invocation date.
GNA