DEATH OF DRESSING AFRIKAN IN DIASPORA AFRIKA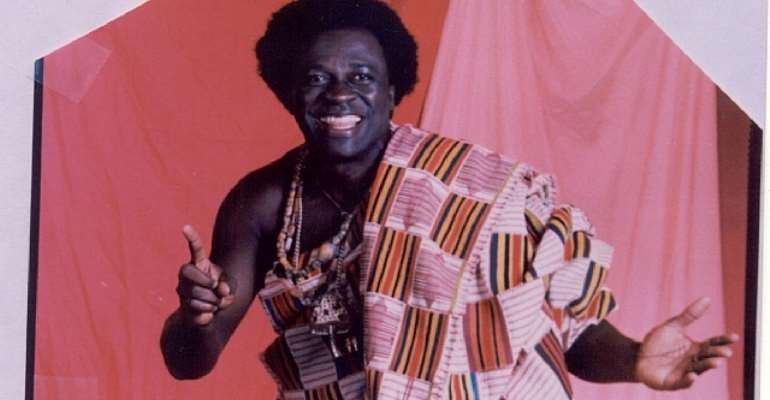 DEATH OF DRESSING AFRIKAN IN DIASPORA AFRIKA or THE CRISIS OF PROGRAMMING DIASPORA AFRIKANS TO PREFER DRESSING FOREIGN TO DRESSING AFRIKAN ; By (c) 2012 by Prof. Afrikadzata Deku, Docteur d'Etat; Doctorat d'Etat (PhD); [email protected];
Like their Foreignized Continental AfrikaBrothers and Sisters, 99% of today's Diaspora Afrikans have been programmed in USA/Europe and elsewhere, to reject, renounce, condemn or look down publicly at Continental Afrikan dresses as a way of ensuring themselves they are forever free from the AFRIKAWAY of life they have been programmed to scorn, dismiss and look down upon as " barbaric, savage, anti-modern, ridiculous or laughable for them to shun away from .
It is as if they fear to offend their "white" masters if they come too close to their Afrikaness which they have forbidden them to touch, claim or use.
This explains why any time I go to a function in USA, 90 percent of the compliments I get come from the "white" people.
Only few, very few of the Diaspora Afrikans in USA will have the courage to come to me publicly to praise or ask questions about my Continental Afrikan dresses.
The "white" on the other hand, show more curiosity and more admiration for every aspect of my Continental Afrikan dresses - from the hat to the beads, to the top, the down, the sandals, etc.
They want to know how they are called, how they are made, which part of Continental Afrika they originate from, etc.
Like their parents, most of the Diaspora Afrikan children in schools, colleges and universities that I visit to share Continental AfrikaCulture with, are more reluctant, more closed, more afraid, more ashamed, more skeptical at touching, admiring or wearing the various Continental Afrikan dresses I ask them to model.
While "white" kids are eager to have a taste of Continental Afrika, most of the Diaspora Afrikans children seem to be confused between to come or not to come, to touch or not to touch, to be involved or not to be involved, to wear the Continental Afrikan dresses or not to wear them.
They seem to be afraid of what others might say, how they will look in them and the rest.
While the "white" kids see the whole experience as new, exciting, and fun.
But when my own Diaspora Afrikan children in USA are gradually led into the experience, as if to reassure their spirits that it is ok to be Continental Afrikan, it is ok to touch and wear Continental Afrikan clothes, it is ok to drum Continental Afrikan drum, to cook and eat Continental Afrikan food, etc. a miracle seems to happen with them.
They become totally enthusiastic, totally eager to excel in every aspect of their Continental Afrikan experience I call a TASTE OF AUTHENTIC AFRIKA.
In other words, by depriving Diaspora Afrikans in USA of their rights to their Continental Afrikan dresses, they have become slaves and prisoners of foreign clothes and fashions that remind them daily of their inferiority and the superiority of those whose clothes they have become addicted to, enslaved by and dependent on without their least knowledge of the harm they are doing themselves by preferring Foreign fashions to their own Afrikan Fashions they know little or nothing of and don't want to know or reclaim for their own good.
And this can only cause a lot of psychological/spiritual trauma, disease and havoc in the minds of Diaspora Afrikans everywhere in the world.
Any time they appear in "white" dresses, they remind themselves of their nothingness vis-a-vis those whose clothes they wear.
The more they struggle to make these foreign clothes their own, the more they realize their total dependency on the "white" world for everything they have, want to be or want to do.
This can be very frightening to the conscious and awakened few among them.
To cover their crisis of lack of their own unique Continental AFRIKAWAY of dressing in USA, most Diaspora Afrikans spend at least half of their incomes on expensive clothes.
The more expensive the clothes they buy and display publicly the more "important" they feel the more they clothes themselves in foreign clothes made in Paris, London, Rome etc. the more "successful" they become. And yet, the more expensive clothes they have, wear and boast of, the more hollow they feel within.
In other words, no amount of foreign-made or foreign-imposed clothes can take the place of a people's ability and pride to create and have their own way of dressing.
We are not talking of "Diaspora Afrikan" dress makers and designers who are nothing but parrots, caricatures or photocopies of Foreign dress-makers and designers.
We are not talking of imitators of Foreign fashion. We are talking of Continental Afrikan-centered and Continental Afrikan-directed dress-makers and designers with a mission to reclaim both to use our lost Continental Afrikan Heritage as the world first dress-makers and designers.
In this regard, it is heartening to know not all Diaspora Afrikans have become doormats for foreign clothes.
All over the Diaspora world, few but determined Afrikans in USA, Europe and South America are braving daily all odds to dress Continental Afrikan on a regular and permanent basis.
Many have lost their jobs for wearing Continental Afrikan dresses to work.
Many have been refused jobs or promotions for their refusal to prefer Foreign attires to their Continental Afrikan attires.
The daily pressure in the way they are daily looked at by society and their own brothers and sisters is enough to discourage them from dressing Continental Afrikan. And yet, they still exist, FEW THOUGH THEY ARE in USA, in Europe, in South America and on the Islands of the world .
By COPYRIGHT (2012) Prof Afrikadzata Deku, Docteur d'Etat, PhD; *Doctorat d'Etat (Ph.D.) * D.E.S.S. (M. Phil) * Diplome De L' I.I.A.P.(Post-Grad. Dipl.) * M.Sc. * BA. Double Majors *,
Emails: [email protected] ; [email protected]; [email protected]; [email protected]; ; [email protected], [email protected] ,
*SKYPE : AFRIKAPHARAOH or AFRIKAFIAGA or WindowsLiveID: AFRIKAPHARAOH* ;
*URLS: http://www.youtube.com/profafrikadzatadeku & http://cid-4d3310fc746b4eaf.photos.live.com/albums.aspx ; http://www.myspace.com/profafrikadzatadeku; http://afrikacentricitybooks.blogspot.com/