Africa has failed its people - Rawlings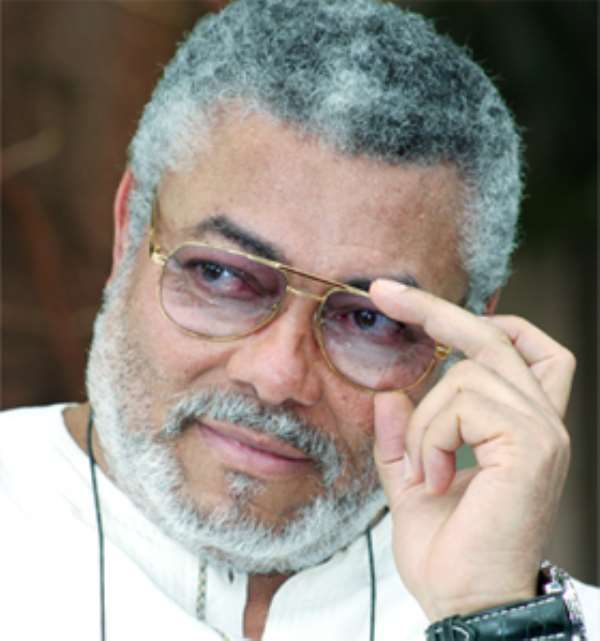 Accra, Jan 18, GNA - Ghana's former President Jerry John Rawlings has said Africa failed to prevent excesses sponsored by some members of the international community during political upheavals in countries such as Libya and Cote d'Ivoire.
He said the political movements in Egypt, Libya, Tunisia and Cote d'Ivoire challenged the capacity of the African Union as far as conflict resolution was concerned and called for an urgent corrective mechanism so the "blood and toil of those who laid down their lives to seek change do not go to waste".
In an address as special guest at the Sixth Ordinary Session of the Pan-African Parliament in Addis Ababa on Monday, former president Rawlings, who is also the African Union High Representative for Somalia, called on the continental Parliamentary body to take strong positions on African issues and allow itself to be heard.
Flt. Lt. Rawlings, who was appointed Ambassador of the Pan-African Parliament in October 2011, lamented a harrowing situation in Egypt where illegal immigrants are abducted, enslaved and some killed through the removal of some of their organs.
He said though the report was published by the CNN months ago action had not been taken up and called on the Pan-African Parliament and other AU organs to thoroughly investigate the report.
The AU High Representative also expressed the world's disappointment over the renewed violence in Egypt.
He said: "We should be particularly concerned about the situation in Egypt where the pain and agony that the people endured in Tahir Square and other cities, is repeating itself a few months down the line.
"It is obvious the very oppressive machinery the revolution sought to displace has re-emerged and under the guise of national security, ordinary Egyptians are again facing assault and brutalities reminiscent of what happened in January and February last year in Tahir Square and other cities across the country."
Ethiopian Prime Minister, Meles Zenawi who was the Guest of Honour commended President Rawlings for his candour and called on the Pan-African Parliament to table the concerns raised in the former Ghanaian President's address to the Assembly of Heads of State when it meets at the end of January.