Mason jailed seven years for defilement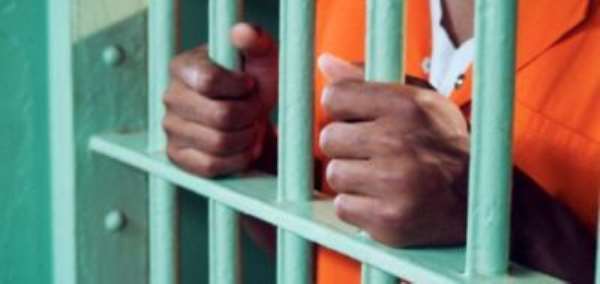 Accra, Jan. 9, GNA - A 35-year-old-mason, Yaw Manu, was on Monday sentenced to seven years imprisonment by an Accra Circuit Court for defiling a seven-year-old pupil.
Manu pleaded not guilty to defilement.
The Court presided over by Mrs Justice Georgina Mensah-Datsa however, found him guilty and sentenced him accordingly.
Assistant Superintendent of Police (ASP) Sarah Acquah told the Court that the complainant, grandfather of the victim resides at Fise, near Amasaman in Accra, while Manu aka 'Akonta' resides at Taifa.
ASP Acquah said on November 14, 2011, at about 1300 hours the victim's grandmother sent to buy fish, and on her way, Manu who was working on a building nearby, also asked the victim to buy a sachet of water (pure water) for him.
She said when the victim returned, Manu asked her to bring the sachet water to him in one of the uncompleted rooms in the building where he was working.
As soon as the victim complied, Manu quickly held her hand, undressed her and defiled her, during the act, victim screamed for help but to no avail as Manu had covered her mouth with his hand.
The Prosecutor said after subjecting the victim to that ordeal, Manu asked her to go home and take her bath, but the victim on reaching home reported the matter to her grandmother.
She said the following day, Manu on seeing the victim asked her whether she enjoyed the sexual intercourse he had with her.
Victim's grandfather reported the matter to the Police at Amasaman and Manu was nabbed while the victim was issued with a medical form for examination and treatment.
The prosecutor said Manu was later transferred to the Domestic Violence and Victim's Support Unit (DOVVSU) at Tesano, Accra and after investigations charged with the offence
GNA