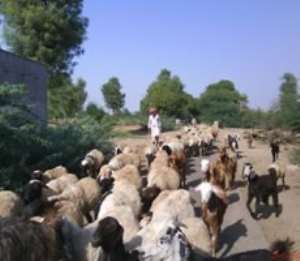 The Tamale Metropolitan Police Commander Caeser Abanga says his outfit is collaborating with residents to ensure they are protected from robbers who harass them on the roads.
One person was killed following an attack on a group of mourners on Friday. They are said to have been ambushed by robbers suspected to be Fulani herdsmen.
Speaking to Joy News, Caeser Abanga said after encouraging the chiefs in the area to report activities of strangers in the localities, the police has still not received any of such report.
He said the work done by the police to check the activities of the Fulani herdsmen has restricted their criminal activities. He however gave the assurance that the police will ensure the safety of people within such areas.