Farmer assaults colleague over love affair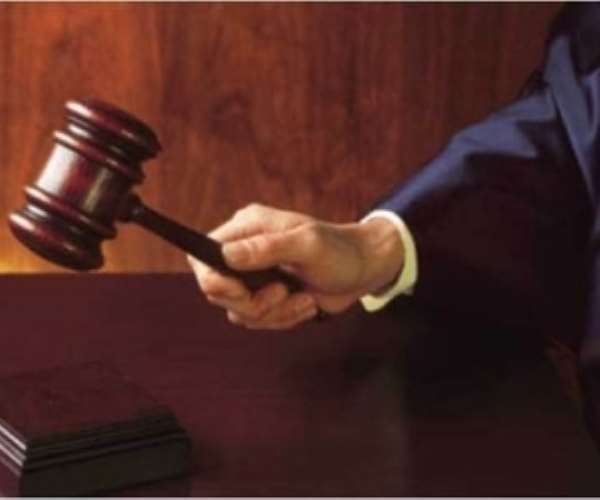 Kade Dec. 21, GNA - Kofi Madugu, a farmer, on Tuesday appeared before a District Magistrate's Court at Kade for causing harm to another farmer, he suspected of having sexual affair with his wife.
Madugu, who pleaded not guilty, was granted GH¢600 bail with two sureties and would re-appear at court on December 29.
Police Inspector D.T. Nartey, told the court, presided over by Mr Abdul Majid Illiasu, that on November 29, Madugu visited his wife, Regina Tetteh, at Akyem Kwamang and met the complainant, Kofi Megbenu conversing with the woman in her room.
The prosecution said Madugu became suspicious and asked the wife to explain why Megbenu was with her in the room.
.
Insp. Nartrey said on December 1, the complainant went to Madugu and told him that Tetteh was his sister and that there were not lovers.
The prosecutor said this provoked the accused and a quarrel ensued, resulting in a fight but some neighbours separated them.
Insp Nartey said the accused again attacked the complainant and they fought and in the process the accused bite the finger of the complainant.
GNA