Ghana Second Dirtiest In West Africa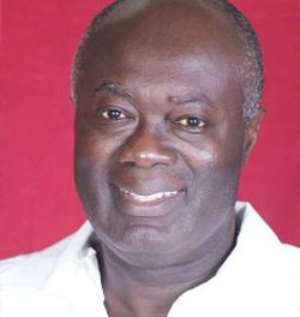 Maxwell Kofi Jumah
GHANA HAS been ranked among the most unsanitary countries in the world due to stinking filth in the capital, Accra and other parts of the country, according to information provided by the New Patriotic Party (NPP) Member of Parliament for Asokwa, Maxwell Kofi Jumah.
Contributing to the debate on President Atta Mills' 2012 budget statement and economic policy, the Asokwa MP quoted what he indicated were rankings by the World Health Organisation (WHO) and the United Nations Children's Fund (UNICEF), pointing out the two international bodies recently ranked Ghana the fourth most unsanitary country in Africa, out of 52 nations judged, and second dirtiest out of 15 West African countries.
Mr. Jumah, a former Chief Executive of Kumasi Metropolitan Assembly (KMA), said the country had been ranked so because the Mills administration had failed to fulfill its campaign promise to rid Accra and other the cities of filth.
The former KMA boss, who is also the Deputy Ranking Member for the Select Committee on Local Government and Rural Development, stated that three years after the Mills administration promised to get rid of filth in Accra, there was still stinking garbage all over the place.
According to him, the sanitation situation was so appalling that the Supreme Court had to order Accra Metropolitan Assembly to put up more public toilets.
Mr. Kofi Jumah entreated President Mills to declare a state of emergency on sanitation rather than chasing phantom enemies with vile threats.
'Instead of declaring red alerts to ghost enemies and instead of daring political opponents, His Excellency Prof. Mills, should declare a national emergency on sanitation in Ghana,' he challenged president Mills.
Touching on other issues in the 2012 budget, which he described as 'Dayie budget' (Rest In Peace Budget), Mr. Kofi Jumah slammed President Mills for failing to honour promises he made two years ago, to support MPs to effectively perform their parliamentary duties.
'I believe my colleague MPs are still waiting for the implementation of the MPs Development Fund and the constituency offices promised us two years ago. Just like other promises, these announcements excited all of us only to disappear in thin air,' the Asokwa MP said.
By Awudu Mahama