Mobilla's Trial Adjourned To Dec 6 To Enable Prosecution File Additional Evidence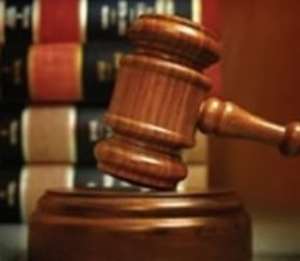 The case in which three soldiers are being tried for the murder of Alhaji Issa Mobilla, a former Northern Regional Chairman of the Convention People's Party (CPP), was Tuesday adjourned to December 6, 2011 to enable the prosecution to file a supplementary affidavit in support of an application for the court to grant it (prosecution) leave to file additional evidence in the case.
When the case was called for the prosecution to move its application, a Chief State Attorney, Ms Penelope Mamattah, prayed the Fast Track High Court, presided over by Mr Justice Mustapha Logoh, to grant her a short adjournment to enable her to file a supplementary affidavit.
She said the state wanted justice and the truth to come out, hence the need for all the requisite information and evidence required to be allowed to be filed.
However, counsel for the accused persons, Mr Thaddeus Sory, opposed the adjournment on the grounds that the case had unnecessarily been delayed due to frequent adjournments at the request of the prosecution.
He noted that two of the accused persons had been in custody for more than six years without pay.
Two of the soldiers, Corporal Yaw Appiah and Private Eric Modzaka, are standing trial for allegedly murdering Alhaji Mobilla. A third soldier, Private Seth Goka, is, however, being tried in absentia.
Mr Sory, therefore, asked the court not to grant the request for adjournment or it be granted alongside bail for the accused persons, since their fundamental human rights had been greatly affected.
He said the Attorney-General's Office had been given too much laxity in the case and saw the frequent application for adjournment as a ploy to delay the trial.
"My Lord, the accused persons have not been treated fairly in this matter at all," he added.
Mr Justice Logoh, in adjourning the case to December 6, 2011, conceded that justice delayed was justice denied, while justice hurried was also justice buried.
He said he would not accept any excuses or failures on the next adjourned date.