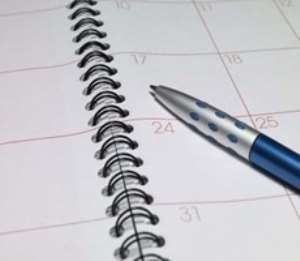 Four individuals and one institution have been honoured at the 10th edition of the Ghana Book Publishers Association (GBPA) Awards held at the Ghana International Trade Fair Centre in Accra.
The event honours significant contributions made by individuals and institutions to the development of the book industry. This year, awards were sponsored by Somotex Ghana Limited, the sole distributor of LG Electronics and Philips home appliances in Ghana.
The awardees included Professor F. T. Mate, a retired lecturer, for dedicated pioneering efforts in laying a good foundation for a viable book publishing programme at the Kwame Nkrumah University of Science and Technology (KNUST) and Rev. Dr. Edem Kwaku Tettey, a lecturer, for a life-time dedication to the training of book industry practitioners in Ghana.
Others were Mr. Kofi Bentum Quantson, an author, for awareness creation of national issues through prolific writing of books and Mrs. Mary Boye, a librarian, for outstanding contribution to helping publishers produce quality children's books' and teaching reading skills to children.
The Department of Publishing Studies, KNUST, received award for diligence and dedication in the effective training of professionals for the book publishing industry even under very trying circumstances.
Mr. Asare Konadu, president of the Ghana Book Publishers Association, expressed gratitude to the award winners and called on the government to recognise the invaluable contribution of people in the book industry to serve as a motivation to the youth.
He expressed gratitude to Somotex for supporting social initiatives such as the Ghana Book Publishers Association Awards.
The well-attended event, chaired by Mr. Kwasi Gyan Apenteng, president of the Ghana Association of Writers, attracted personalities like Mr. Kwesi Sam-Woode, Executive Chairman of Sam-Woode Limited, Mr. Ramesh Mittal, Chairman of CAPEXIL Book Division (Ministry of Commerce, India), Mrs. Mehek Mohinani, ex-president of the Indian Women's Association, Mr. Appiah-Berko from the Ghana Printers Association and Professor Florence A. Dolphyne.