UDS steps further on conflict management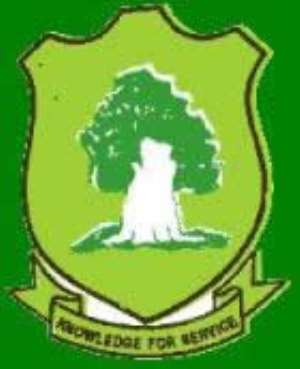 Tamale, Nov. 16, GNA – The Centre for Continuing Education and Interdisciplinary Research (CCEIR) of the University for Development Studies (UDS) has taken conflict management and peace building to another level by building the capacities of security personnel, peace builders and other stakeholders to ensure continues peace in the northern parts of the country.
The UDS, through CCEIR, is using local and indigenous expertise in conflict management and peace building to contribute to efforts being made by other institutions to manage and control conflicts especially as the country moves towards Election 2012.
Prof. David Millar, the Pro-Vice Chancellor of the UDS who was addressing the opening ceremony of a national conference on conflict management and peace building in Tamale on Tuesday, said conflicts originates from the family level and explodes to the entire society.
The national conference, which is being supported by the United Nations Educational Scientific and Cultural Organization (UNESCO), brought participants from various parts of the country particularly the three northern regions.
It was under the theme; "Conflict management and peace building for poverty reduction in Northern Ghana."
Prof Millar said conflicts were part of a normal society and it was usual for conflicts to occur but the major problem is how to manage conflicts such that they do not become injuries to society.
He said a lot had been done in the country in the area of conflict management and mentioned the Kofi Anan International Peace Centre and other institutions as part of a national intervention to curb conflicts and added that the UDS was equally committed to the peace process through the CCEIR.
He said peace building and conflict resolution experts must be guided by their motives before initiating the peace process adding that 'if you enter into a conflict situation with war lenses, you are likely to judge the situation as war" and advised peace builders to be cautious.
Kpan-Naa M. Bawah, the Member of the Council of State who presented a paper on the role of chiefs in peace building in Ghana, said the role of chiefs had changed from the diffused differential authority in colonial times to traditional issues.
He said the role of chiefs in conflict management were indispensable because chiefs were revered and offer exemplary leaderships and would make a difference in conflict management when consulted.
Mrs. Charity Amamoo of the Ghana National Commission for UNESCO said ignorance of culture had been a common cause of wars as well as suspicion and mistrust.
She said it was good for the state to build peace exclusively on the political and economic arrangements in finding lasting peace in the nation especially as election season was fast approaching.
GNA