Togo scrape through as Adebayor returns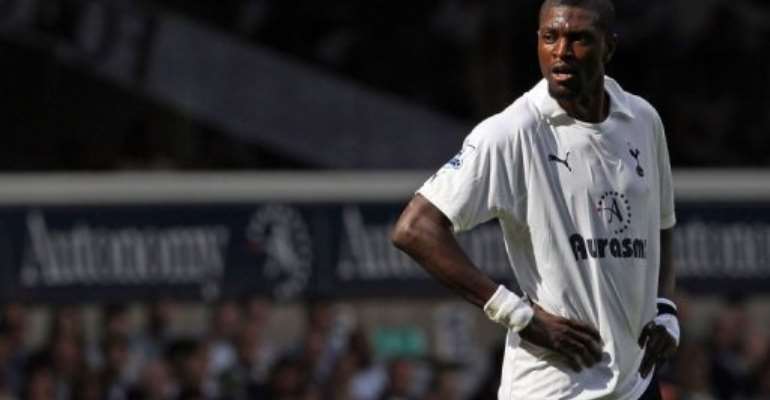 JOHANNESBURG (AFP) - Former World Cup qualifiers Togo scraped into the second phase of the 2014 African elimination competition with a 1-0 win over Guinea Bissau in Lome Tuesday.
A 'Sparrowhawks' team boosted by the return of star striker Emmanuel Adebayor could not have wished for a better start after a drawn first leg last Friday as Serge Gakpe scored in the second minute.
Gakpe also netted in the 1-1 Bissau stalemate and the visitors must have feared the worst having conceded three goals on a previous World Cup visit to Togo 11 years ago.
But gangling Adebayor -- on loan to Tottenham Hotspur from fellow English Premier League outfit Manchester City this season -- could not score to complete a fairytale return from the international wilderness.
He quit playing for his country after the squad was ambushed entering Angola from Congo Brazzaville ahead of the 2010 Africa Cup of Nations with an official and a coach killed and a reserve goalkeeper seriously injured.
Having received assurances last week from Togolese government and football federation officials that his security concerns would be addressed, Adebayor said he was available.
Former France star Didier Six will hope that clinching a place in Group I with Cameroon, Libya and the Democratic Republic of Congo can secure him a permanent contract to coach Togo.
Six, a 57-year-old with limited coaching experience, helped hosts France win the 1984 European championship and his club career included spells at Aston Villa, Stuttgart and Galatasaray.
DR Congo, who in 1974 became the first sub-Saharan African country to play at the World Cup, advanced with much greater ease than Togo as they swamped minnows Swaziland 5-1 in Kinshasa after leading by two goals from the first leg.
Mabi Mputu, a recent returnee after a 12-month ban for chasing and kicking a referee, and Kaluyituka Dioko bagged a brace each and Ilunga Diba also scored for the Leopards.
Tanzania and Lesotho won the closest encounters of a round involving the lower ranked teams on the continent with the top 28 receiving byes into the mini-league second phase.
An early second half goal from Mahamat Labo earned Chad a shock 1-0 victory over Tanzania in Dar es Salaam, but the Taifa Stars squeezed through on away goals after winning 2-1 in N'Djamena.
Burundi snatched a 2-1 win over Lesotho in Bujumbura when Yamin Ndikumana converted an 88th-minute penalty after Bokang Mothoana gave the visitors a first-half lead swiftly cancelled by Cedric Amissi.
Lesotho also advanced on away goals and enter one of the toughest second round groups against 2010 World Cup quarter-finalists Ghana and 2012 Cup of Nations qualifiers Zambia and Sudan.
Kenya, Namibia, Mozambique, Equatorial Guinea, Rwanda and Congo Brazzaville also advanced and Ethiopia or Somalia will join them after a clash in Addis Ababa Wednesday following a goalless first leg.