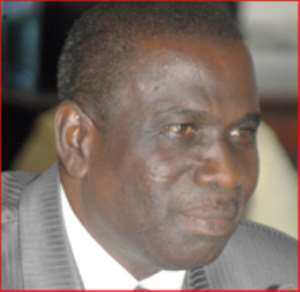 Seikwa (B/A), June 16, GNA – Mr Kwadwo Nyamekye-Marfo, Brong Ahafo Regional Minister, on Wednesday inspected work on the 33.4 kilometre Berekum-Seikwa road, under construction by the Government.
President John Evans Atta Mills in April this year cut sod for commencement of general rehabilitation work on the road.
Briefing journalists at the project site, Mr Nyamekye-Marfo said commencement of work on the road has proved sceptics, who said the sod cutting was a political gimmick, wrong.
He said: "I have brought the media to the project site so that they can tell the whole world what they have seen".
Mr Nyamekye-Marfo said President Mills was committed to fulfilling his campaign promises to Ghanaians.
He asked J. Adom Limited, working on the project, to work according to specifications, to complete the contract as scheduled.
Mr Nyamekye-Marfo advised the people not to be swayed by the politics of "divide and rule" by opponents of the National Democratic Congress and to stay focused towards the achievement of the "Better Ghana" agenda of the Mills administration.
Mr Jones Tawiah, District Chief Executive for Tain, said the commencement of project was a relief to the people because on completion the road would facilitate the transportation of maize, yam and other agriculture produce to marketing centres.
He noted that because of the bad nature of the road, traders in the area deal with middlemen to the detriment of the farmers.
Mr. J. Adom, Managing Director of J. Adom Limited, said the project was expected to be completed in 18 months but that would depend on "cash flow" from the government.
He said that the project would be in the form of primer seal or coal-tar condition.
Mr Saviour Kokroko, an engineer, said the company was working according to specifications.
GNA