Rawlings bids farewell to Sandem Nab
Former President Flt. Lt. Jerry John Rawlings on Thursday joined the people of Sandema in the Upper East Region to celebrate the final funeral rites of the late Sandem Nab and Paramount Chief of the Builsa Traditional Area, Nab Dr. Ayieta Azantilow.
The late Sandem Nab who died in 2006 at the age of 106 was one of the key figures in pre- and post- independence development of the Northern regions and was key to the Northern territories joining the rest of the Gold Coast.
Having worked significantly with President Rawlings during his tenure as head of state and later President of Ghana, President Rawlings said it was obligatory to bid farewell to a man who he described as a true warrior and patriot.
The former President participated in the Kumu gu ka dai, which is a day set aside for traditional drumming, dancing and music.
Clad in full war regalia President Rawlings joined the traditional warriors to drum and dance in veneration to the late King.
The final funeral rites commenced on April 13 and concluded on April 30.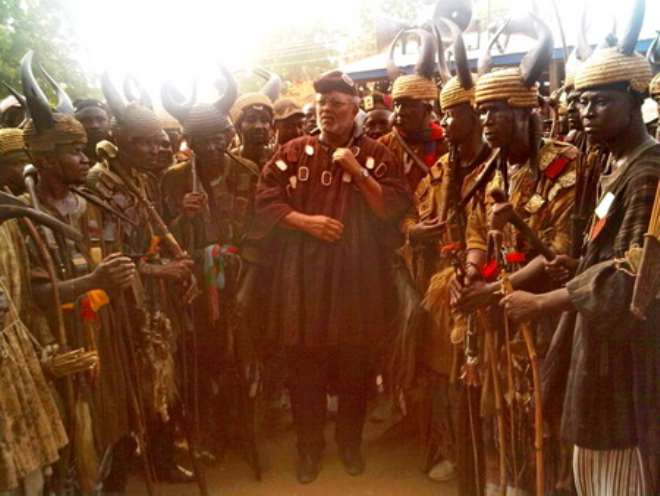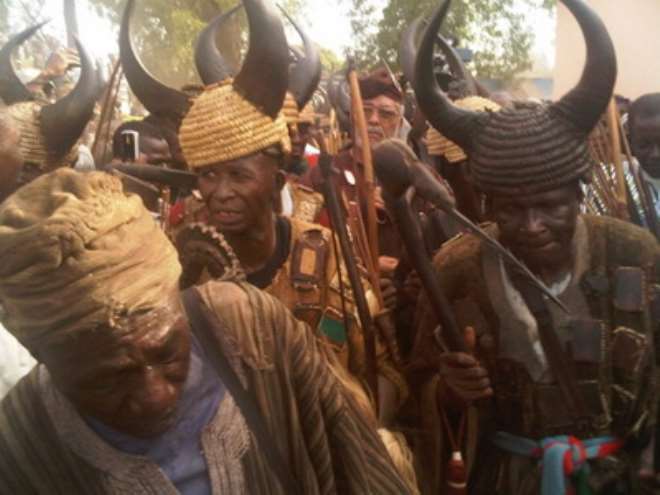 Originating at jjrawlings.wordpress.com