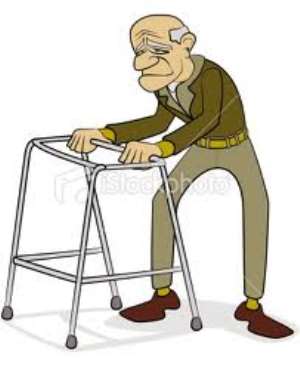 The oldest man on earth today could just be a Ghanaian in Berekum, Brong Ahafo Region of Ghana.
Opanyin Kwaku Addae who is 159 years old, beats the Guinness Book of Records' Eunice Sanborn who was 114.
She lived in Texas, USA, and was cared for by neighbours who had known her for over 50 years.
Ghana's Opanyin Addae who has about a hundred children and grand-children is still healthy.
He doesn't hope to be as old as Methuselah who was 969, but he told Adom FM he was looking forward to his 160th birthday in December.