Full story -Proceed on leave - Board tells GNA General Manager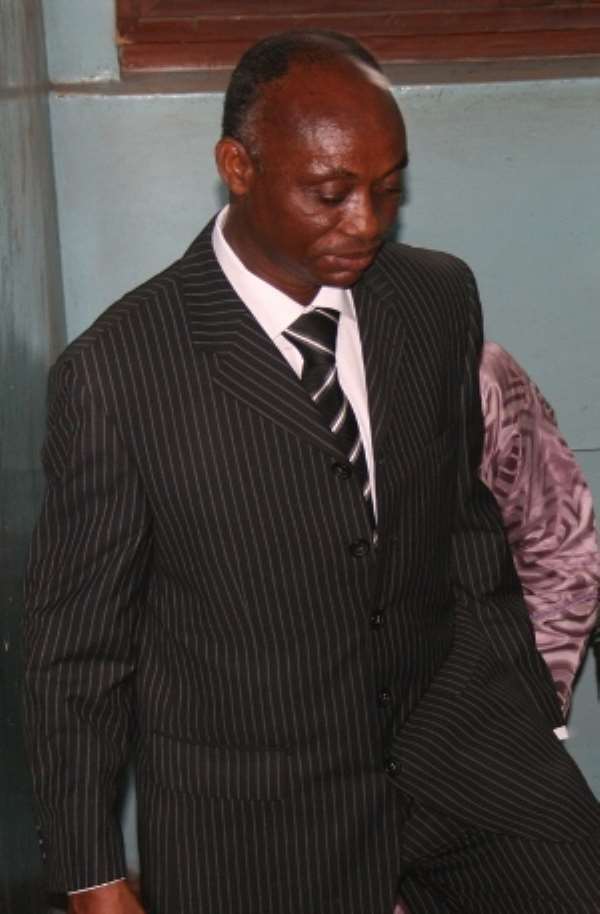 Nana Appau Duah
April 14, 2011  
Accra, April 14, GNA - The Board of Directors of the Ghana News Agency has directed the General Manager, Nana Appau Duah to proceed on an indefinite leave from Friday, April 15 2011.
 
The Acting Chairman of the Board, Mr Kodwo Ahlijah, who announced this at a meeting with the Local Executives of the Communications Workers Union (CWU) and the Public Service Workers Union (PSWU) on Thursday afternoon, said Nana Appau Duah attained the compulsory retiring age of 60 years of public servants on March 12 2011.
 
Mr Ahlijah explained that the Board took the decision in the best interest of the Agency in view of the rising tension; deep-seated hatred; severe discontent and serious allegations the staff made against Nana Appau Duah at a meeting it held with the staff on Tuesday, March 12, 2011.
 
Describing the action of the Board as pre-emptive, Mr Ahlijah said the Board was conveying its decision to the National Media Commission (NMC), the employers of Nana Appau Duah.
 
"Because of what we witnessed at the meeting, the Board held an emergency meeting immediately after and decided that the best way to prevent any eventuality was to ask the General Manager to proceed on leave," Mr Ahlijah said; adding: "It doesn't mean that the allegations of workers against the General Manager are true because they are yet to be investigated, but we know what the Constitution says about public service appointments." 
 
Mr Ahlijah said Nana Appau Duah had been served with his copy of the letter, while copies had been sent to the National Media Commission, the Office of the President and the Minister of Information.
 
Mr Boakye-Dankwa Boadi, the Supervising Chief Editor, has been asked to act as General Manager.  
 
The two Unions sent a joint petition on behalf of the workers to the Board to ensure the immediate retirement of the General Manager, who turned 60 on March 12, 2011, but was still at post.
 
They said the four-year tenure of the General Manager had proved that he was incompetent because their working conditions had worsened under him and he did not have the leadership skills or vision to resolve their problems.
 
They threatened an industrial action should he remain at post.
 
Consequently, the Board and the Minister of Information and other high ranking officers of the Ministry of Information held a meeting with the workers on Tuesday.
The workers, who wore red bands, in anger, sadness and humour, one after the other, gave a litany of woes they had endured under the leadership of Nana Appau Duah and said they had no confidence in their boss and wanted immediate replacement.       
GNA