Rains render parts of Accra flooded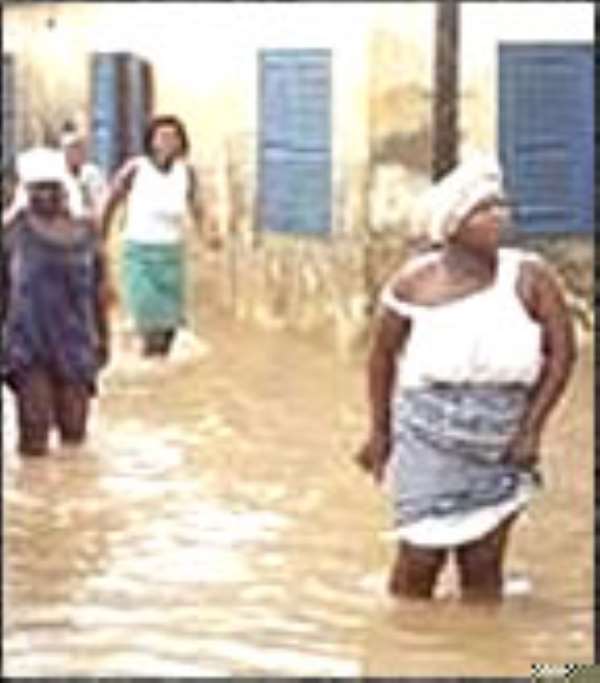 Floods hit Accra

Rains Sunday morning rendered parts of the capital Accra seriously flooded.
Some residents of Dansoman and Kwarshieman experienced flooding after the rains.
The Greater Accra Deputy Disaster Control Officer, Mr Isaac Mensah, said the flooding was caused by residents who build structures in total disregard for regulations.
He said some structures had been put on waters blocking the free flow of water when it rains.
Mr Mensah was concerned that a call by the Greater Accra Regional Minister, Mr Nii Armah Ashitey for a cleanup of the capital was largely ignored.
He emphasized the need for residents to help desilt choked drains as the rains approach.
He said the National Disaster Management Organisation (NADMO) was planning to launch a cleanup campaign and stressed the need for residents to support it.