Psychiatric hospital to dispatch 'cured' inmates to families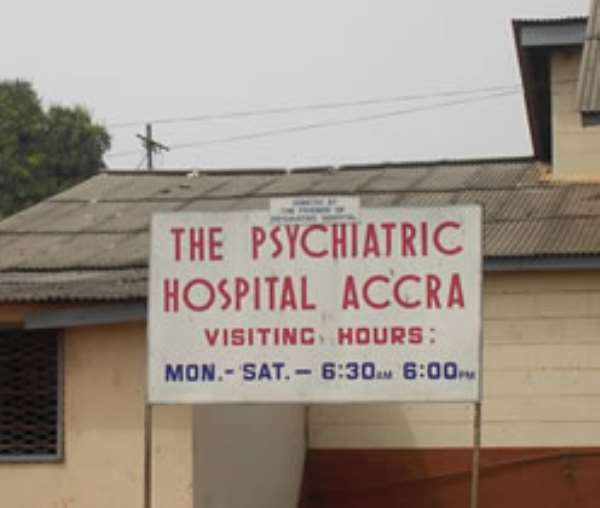 The Accra Psychiatric Hospital is Monday initiating an action to discharge 600 inmates of the facility who have been treated to their families.
This is intended to reduce congestion at the hospital.
The Chief Psychiatrist at the Ghana Health Service, Dr Akwasi Agyemang said the action had become necessary because while many of the inmates of the hospital had regained their sanity, their families had abandoned them.
He told Joy FM's Super Morning Show on Monday the hospital will convey former patients – who no longer have a reason to be there by dint of their having been treated – with a van to their homes and hand them over to their families.
Dr Agyemang said stigmatisation was largely responsible for families deserting their relatives at the hospital, emphasising that perceptions of mental health in the country must change.
"The first thing is for us all to understand that mental illness like any other illness – if you have malaria and you are treated, you are well, you come back to your normal self. In the same way if you have pneumonia and you are treated you get well, if you have mental illness, if you have depression, maniac excitement and you are treated you are well, just that," he stated.
He said families must receive their members with open arms and let them feel welcome and loved because that will enhance the recovery process.
The Chief Psychiatrist emphasised the point that "anybody can develop mental illness, we are all susceptible."
He encouraged families of 'cured' patients to dispel fears of a relapse, saying it is not a usual occurrence even though the thought is widely held in many Ghanaian homes.
Story by Malik Abass Daabu/Myjoyonline.com/Ghana