Sack Minister with Deputy -NPP Organizer tells Mills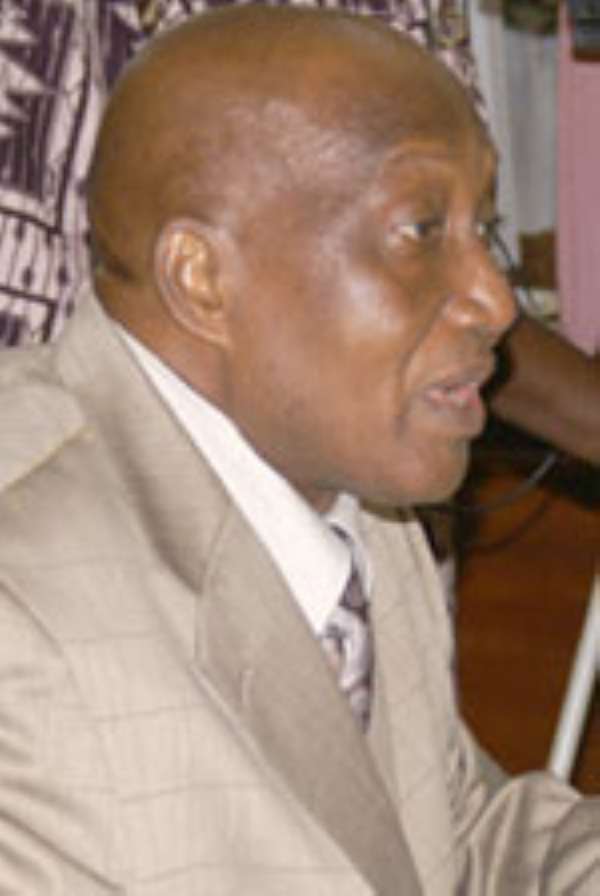 Mr. Kofi Opoku Manu, outgoing Ashanti Regional Minister
THE OPPOSITION New Patriotic Party (NPP) has waded into the furor surrounding the dismissal of the Ashanti Regional Minister, Mr. Kofi Opoku Manu, calling on President Mills to follow suit with the Deputy Regional Minister, Mrs. Anima Wilson.
The opposition party argues that if the reason for sacking the Regional Minister was based on competence and lack of performance, then it would be appropriate for the President to dismiss the Deputy Minister too, because she is also incompetent.
According to the Ashanti Regional Youth Organizer of the NPP, Gideon Boako, his intelligence proves that the Minister was given the sack because he failed to satisfy the whims and caprices of party executives in the region.
'We have been informed by a reliable source that Mr. Opoku Manu was dismissed because he failed to kowtow to pressure from the regional party hierarchy, otherwise what would be the reason to sack him? Is it due to incompetency, then the Deputy Minister must not also be there, because she has performed worse,' he speculated.
Several reasons have been assigned to the dismissal of the Ashanti Regional Minister, with some claiming that Mr. Opoku Manu was booted out as a result of the sour relationship between his office and the regional hierarchy of the party.
Gideon contended in an interview with The Chronicle that President Mills had not dealt fairly with the outgoing Minister, because according to him, Mr. Opoku Manu had performed relatively well, compared with other officials in similar positions.
'The reason cannot be based on competence; if it is, then the President still has another decision to make by sacking the Deputy Minister, otherwise the President is telling the whole country that his criteria for rating performance of his Ministers is their ability to satisfy foot soldiers and party executives, and not the entire people of this country,' the NPP Youth Organizer contended.
Explaining his position on the performance of the outgoing Minister, Gideon said Mr. Opoku Manu, even though did not achieve much in terms of bringing development to the region, he could be credit for the relative political stability and the fact that the region did not experience any political turmoil between the two antagonistic supporters in the country.
'As for general performance in terms of development, we know the NDC as a government has performed abysmally throughout the whole country, so the Ashanti Regional Minister alone must not be made to face the music, other heads must roll as well, including the Deputy Minister,' He charged.
Meanwhile information gathered by this paper indicates that Mr. Opoku Manu's political career may not be over yet, as he is being penciled for an ambassadorial post outside the country.