Five robbers jailed 200 years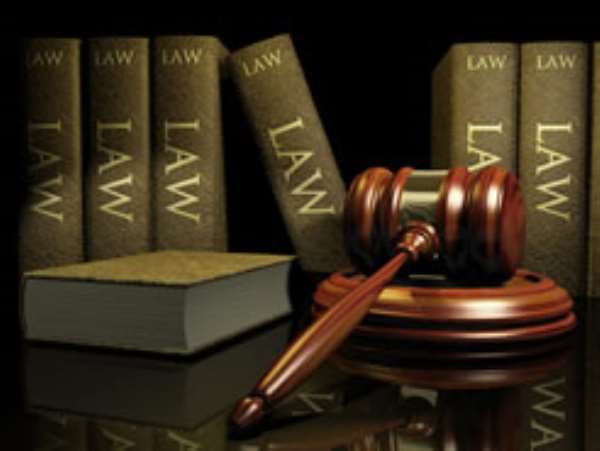 Five armed robbers were yesterday sentenced to a total of 200 years by an Accra Circuit Court.
They were each sentenced to 40 years hard labour for robbery, and
10 years for conspiracy to rob.
The sentences are to run concurrently.
The accused persons, Joseph Adams, Ben Kwame, alias Aggudey, Rauf Sulaiman, Kofi Godwin and Aminu Mohammed Maxwell robbed Rose Boateng of Ashongman in Accra, of huge sums of money in local and foreign currencies, jewellery and mobile phones at gun point.
The robbery took place on June 28, 2009.
According to the prosecution, the five armed men, stormed the residence of Ms. Boateng and asked her and her household to surrender all their money.
Ben Kwame, the second accused dragged Ms. Boateng to her bedroom, gagged and tied her hands.
The attackers robbed the victim of US$1,500, £2,000, GH¢2,700 as well as mobile phones and jewellery.
Whilst the operation was going on, the prosecution said Ms. Boateng's mother managed to escape from the house and raised the alarm which eventually led to the arrest of Joseph Adams.
The rest were later arrested at various hide outs.
In passing the sentence, the judge, Mr. Kyei Baaffour, warned that he would deal drastically with witnesses who appear before him and lie under oath.
"I am forgiving the witness of the third accused today. All that he told this court were nothing but lies.
"Next time a witness comes to lie again in this court, I will deal with him," he said.